Can you tell us what you will be doing during this Artist in Residency?
Selle: «During the Artist in Residence period Julia and I pay a tribute to the wind. By printing wind-related photos on textile and «influence» them through fans, soundscapes, and light, we create a body of art that you can walk through and experience yourself. After all, you don't just see the wind. You feel, smell, and hear it. Given the time pressure, it depends a bit on how fast we make progress whether we also use poetry or, for example, a live performance with people influencing the canvases with fans.»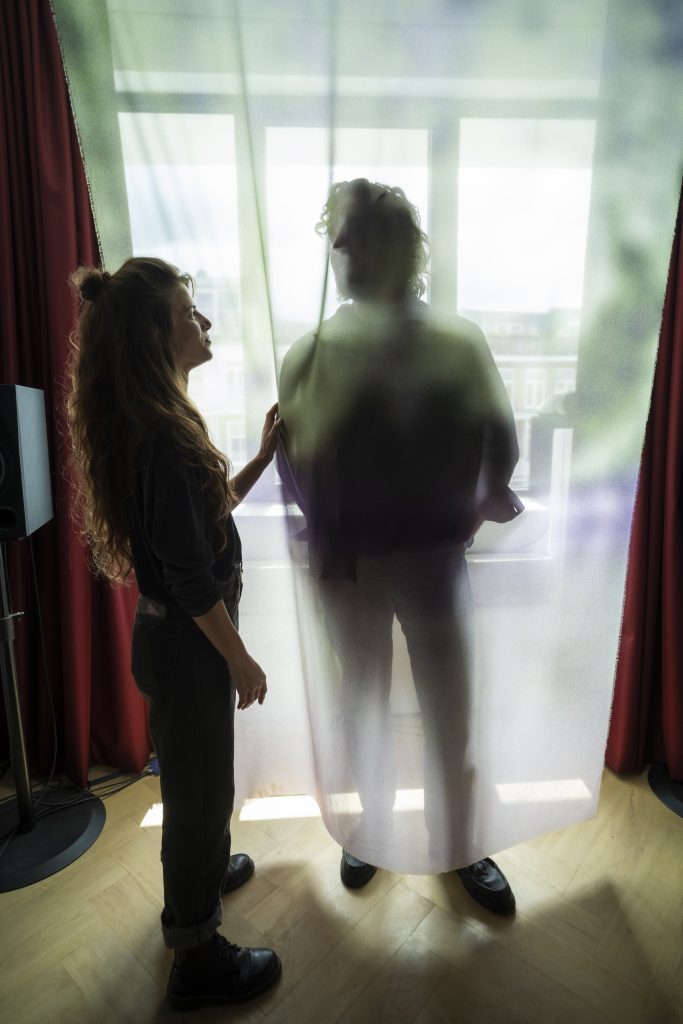 Why did you decide to apply for this project?
«I have often collaborated with artists that operate within a different discipline than myself. This way, I develop a broad perspective that I eventually use in filmmaking. It helps me approach projects in a lot of different ways. Film is linear, art can also be something completely different. That switch in thinking provides inspiration.»
Is it your first time working together? 
«Yes, this is the first time. I think Julia's work is beautiful, it is slightly interactive and gives me all kinds of ideas. Julia is an open artist who can process input from others in such a way that it has an exciting effect. In my opinion, this is a perfect way to create a collaborative work of art.»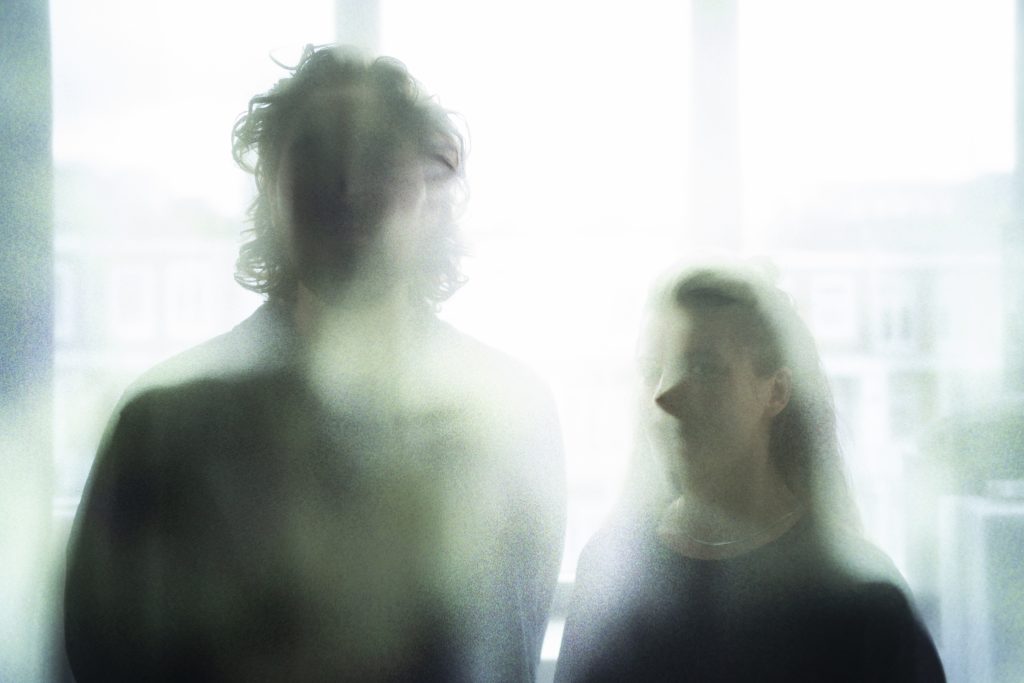 How do you hope to develop yourself with this collaboration?

«I hope to develop another way of thinking, which I can also apply in my own field of work. It's not necessarily about learning a new skill. The things we're doing are practical things we are already able to do, but we've never done it before in this combination.»
What end result are you happy with?
«If the exhibition inspires people and Julia and I have been able to put all the energy into the project it needs.»
The exposition will be on view 13/14/15 August in Riet. Keep an eye on our socials to get regular updates about this project. More info:
Selle Sellink
Julia Renaudot
Broedplaats VKG
Photos by Joao M B Costa