Can you tell us what you will be doing during this Artist in Residency?
Valentijn: «Together with Etienne, Federico & Tarik I will write and record music. The end result will be a Cirque Valentin Mixtape (the name under which I now produce). During this period I want to test my skills as a producer with such diverse influences and different worlds coming together. The urge was huge to come together and make music in a spontaneous way. We missed it so much the past year.»
Why did you decide to apply for this project?
«When I read about this project I saw an opportunity to bring inspiring foreign musical friends to Amsterdam, whom I have met on different tours abroad over the years. I hope to learn and enrich myself with their musical background and vision. And in this way, I can also give myself a production goal by trying to capture this meeting of completely different musicians in one certain sound.»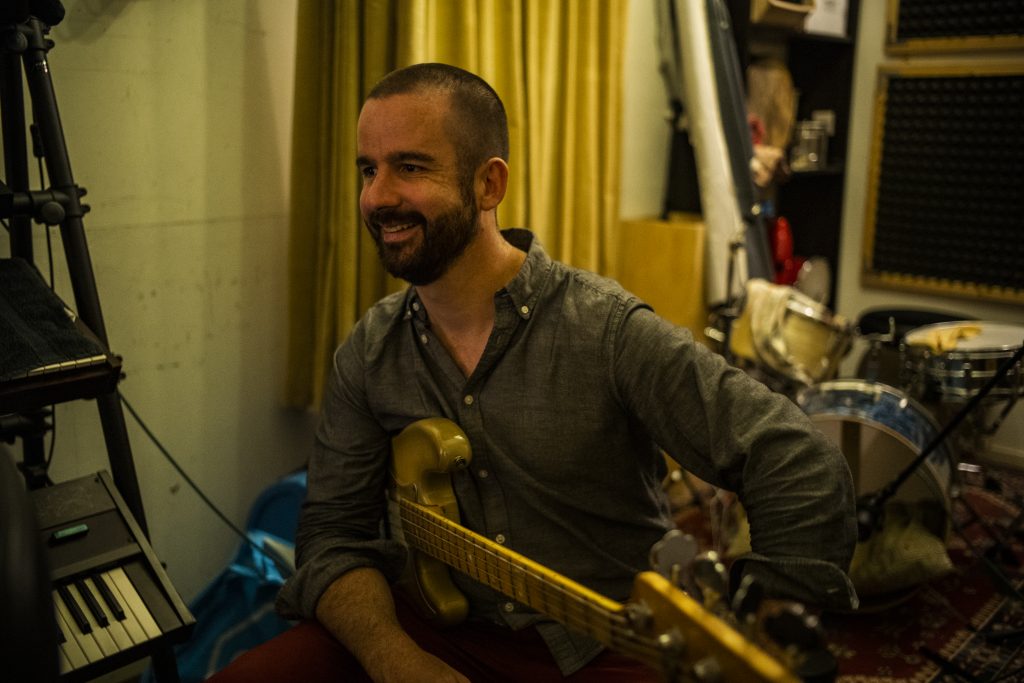 Where do you know Federico, Tarik, and Etienne from? 
«They are all musicians I met at festivals abroad. I know Federico Goes from a festival in Santa Marta (Colombia) where his band Bomba Estereo and Skip & Die (which I played in myself) performed one after the other. He invited me to feature in his band. That's where our friendship started, but we never wrote music together before. Tarik Aslan joined me with his percussion group 'Defjen' during a show I played at the Istanbul Jazz Festival. It was truly a magical experience. But also with him I never recorded anything. Last but not least we have Etienne Kermarc from the band Supergombo. I don't remember shaking his hand when they performed with their band before mine in Paris, but we've been keeping each other up to date on what our bands are releasing ever since. And now we're recording something together, I'm so excited about it!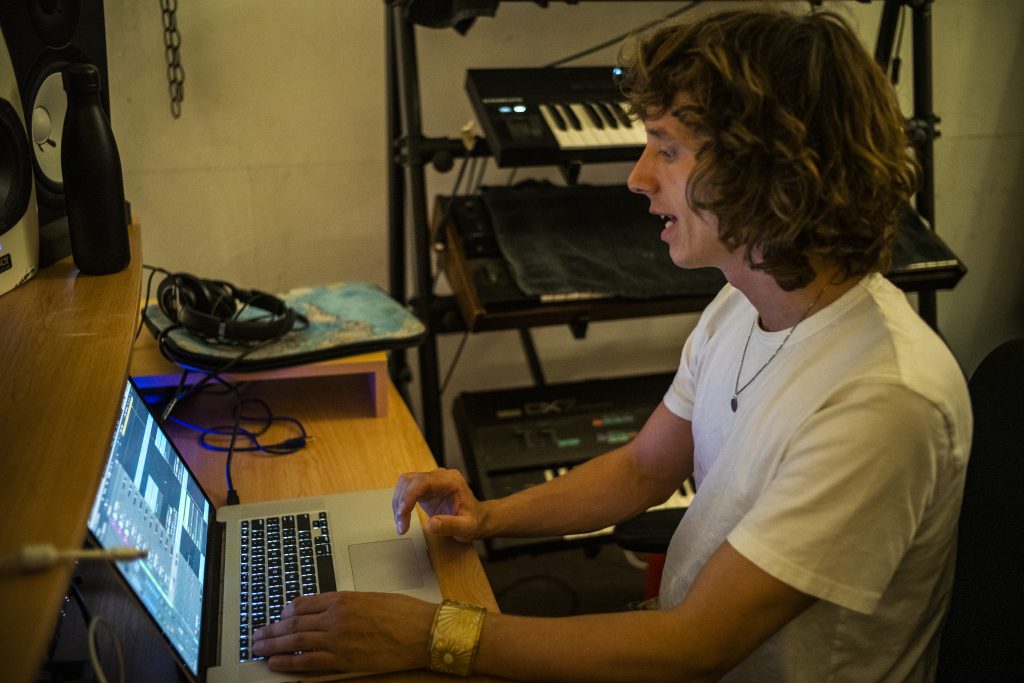 What end result are you happy with?
«World Peace would be the best end result, but beautiful music that I could not have made alone will also do for now.»
Keep an eye on our socials to get regular updates about this project. More info:
Valentijn Bannier
Etienne Kermarc
Federico Goes
Tarik Aslan
Broedplaats VKG
Photos by Joao M B Costa