Nature playground Het Woeste Westen
What's more fun than playing in nature? At playground Het Woeste Westen children will have the time of their life. Reed, tall grass, a spring ditch, a pond with a water pump, hills, tunnels, bushes, a tree climbing course; all the ingredients are there for a good adventure. From June to October children can also borrow a net to hunt for aquatic creatures.
Theater De Krakeling
At theater De Krakeling children and young people can enjoy a wide variety of theater performances, by well-known theater-makers as well as new, promising theater talents. From the twelfth of June  you can go back to the theater for special stories, dance, theater and music.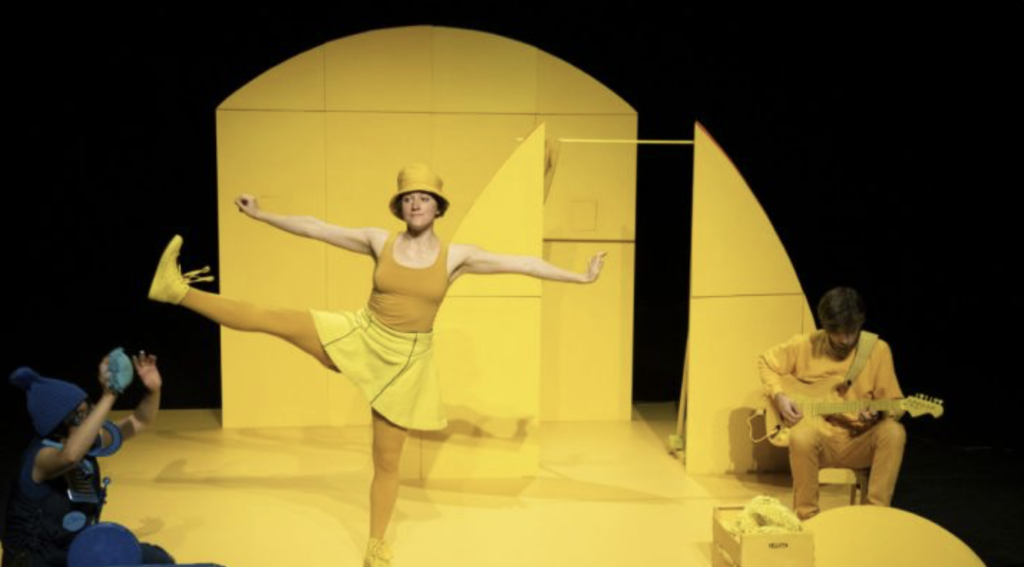 Fotocredit Theater de Krakeling 
Pompet
Restaurant Pompet is located in the Noorderpark, in Amsterdam-Noord. This intimate café-restaurant with French cuisine has a spacious terrace and a beautiful view of the park. Best of all, while you enjoy your drink, the children can play at the jeu de boules court or the natural sandbox.
Pancake farm Meerzicht
This farm is the perfect place to enjoy pancakes after a walk in the Amsterdamse Bos. With 55 types of pancakes on the menu, there is something to everyone's liking. Done eating? Time to hit the adjacent playground and animal meadow with deer, peacocks, and chickens.
Het Muizenhuis
You probably already knew that the books of 'Het Muizenhuis' are a big hit among children (and parents), but did you also know that you can visit the actual mouse mansions in the middle of the Jordaan? In this shop and workshop, you can admire the various creations that have been specially made for the book series.
De Kinderparade
Good news, De Parade will continue this summer. The touring theater festival is held in the Martin Luther King park in Amsterdam from the 13th to the 19th of August. This festival is for everyone, young and old. Every day there is an extensive KinderParade for children with theater performances, workshops, and music performances.
Fotocredit Chris van Houts, Het mooie Kinderboekenfestival 
Also looking for a place to sleep while you're in Amsterdam? With 25m2 to 29m2 and four sleeping spots, our L-rooms offer enough space for the whole family.