Can you tell us something about your work and your background as an artist? 
Andrew: "I've been drawing for as long as I can remember. After finishing my study psychology, I realized I wanted to do something else with my life. That's when I started studying illustration in Utrecht. With drawing as a starting point, I find myself in a twilight zone between illustration and autonomous visual work. In my work, I depict absurd situations with colorful characters that are inspired by the everyday. This is then distorted through a lens of melodrama, abstract humor, and the grotesque. My work often contains bodily distortions, especially those of muscular bodies. I try to reduce my ideas to simple shapes that I then transform into meaty and dynamic compositions. I always try to give it a humorous touch. I often hear that my work has a dark character, but I personally think my work is very happy! My characters usually smile. In the past, I also illustrated concert posters (eg for Paradiso, Melkweg, and Ekko) and I play in a band myself. Now I combine music with illustrating."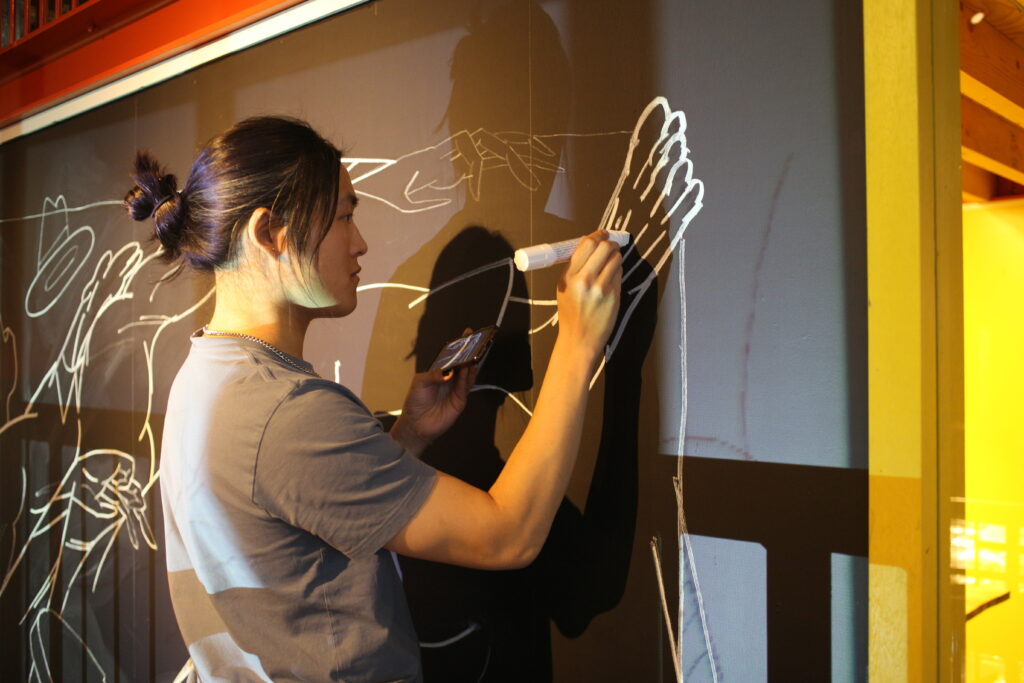 Can you tell us something about the drawing you made?
"The name of the work is "Rawhide Orpheus". The cowboy Orpheus is overwhelmed by his own guitar because his cantata took on a life of its own. Usually, the cowboy tickles the strings of his guitar, now however the roles are reversed. The strings are reminiscent of lassos, or whipcords. Both are objects with which the cowboy exercises control over his beasts… or are they attributes of a sadomasochistic game? Does the cowboy show a look of horror or lust? I got the idea because I wanted to make something that refers to the musical background of Volkshotel, as Doka in the basement also functions as a music venue. A while ago I attended a concert at Doka where I got pounded from all sides in the mosh pit. With my drawing, I try to depict the turbulence of concerts."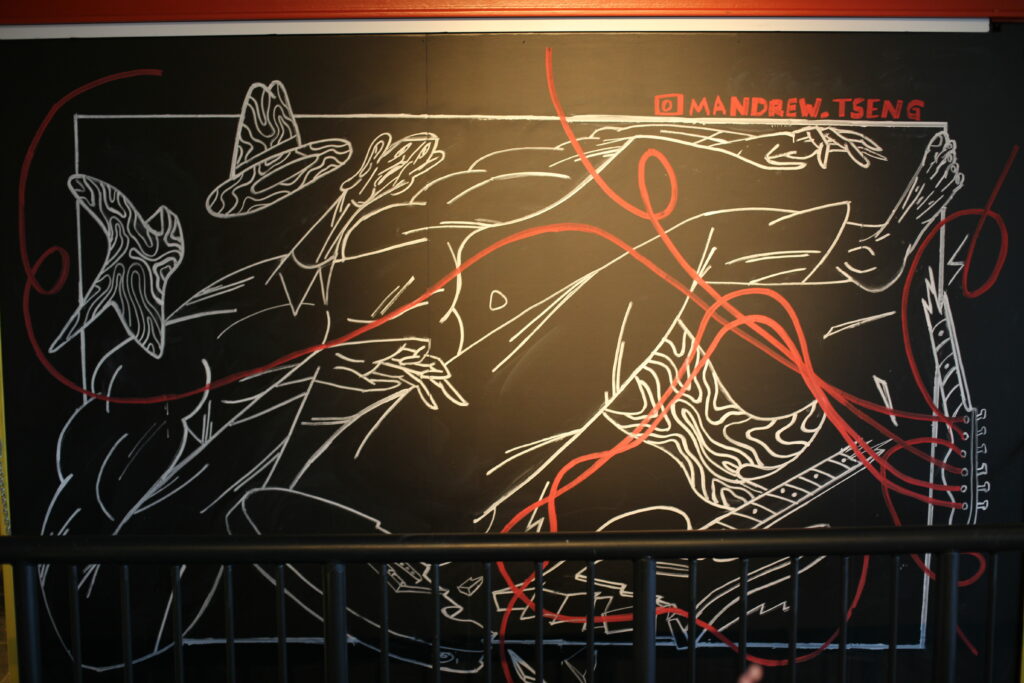 How did you experience the creation process?
"I thought it was a fun experience! I don't normally like it much when people are looking over my shoulder while I'm working, but the atmosphere in the lobby was good. My work has been printed in a large format before, but this is my first time drawing on such a large scale. I, therefore, found it a challenge to plan how I would put the drawing on the wall. It's pretty hard to keep an overview when you're so close to the work.  You often have to step back to see the context. The design process also differed from how I normally work. I usually use lots of colors and try to show depth and fleshiness by playing with light and shadow. For this drawing I only worked with lines, so it was also a challenge to design something with a minimal approach and preserve the character of my work."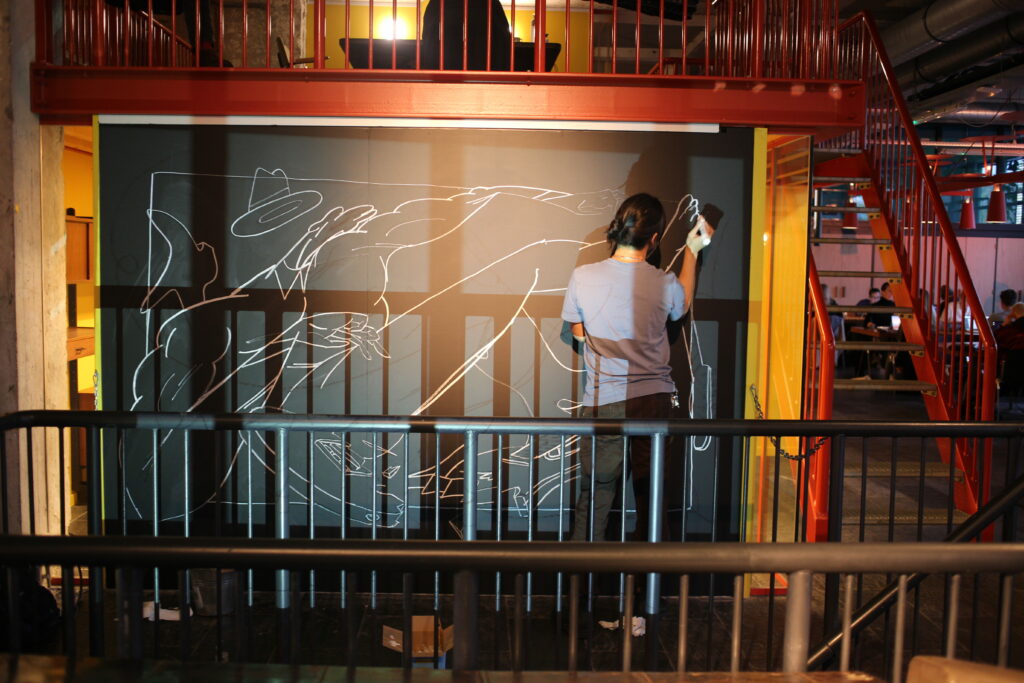 Check more info about Andrew's work via Instagram or his website.