Chun Café
Chun Café, located in a beautiful historic building in the middle of The 9 Streets, offers a variety of Asian specialties. From milk teas to matcha, and toasts such as the Rib Eye Bulgogi. Especially the latter caused quite a stir in the culinary scene.
Axel's judgment: "This sandwich stands in the tradition of Gilgeori Toast or Korean Street Toast. This particular version comes with soft, chewy toasted milk bread filled with traditional marinated beef, topped with slices of boiled egg and a spicy sour-herby mayo.  I can't really decide if this sandwich is a total winner due to the fantastic bread or the fact that it's filled with a total umami bomb. Best served alongside milk or iced tea."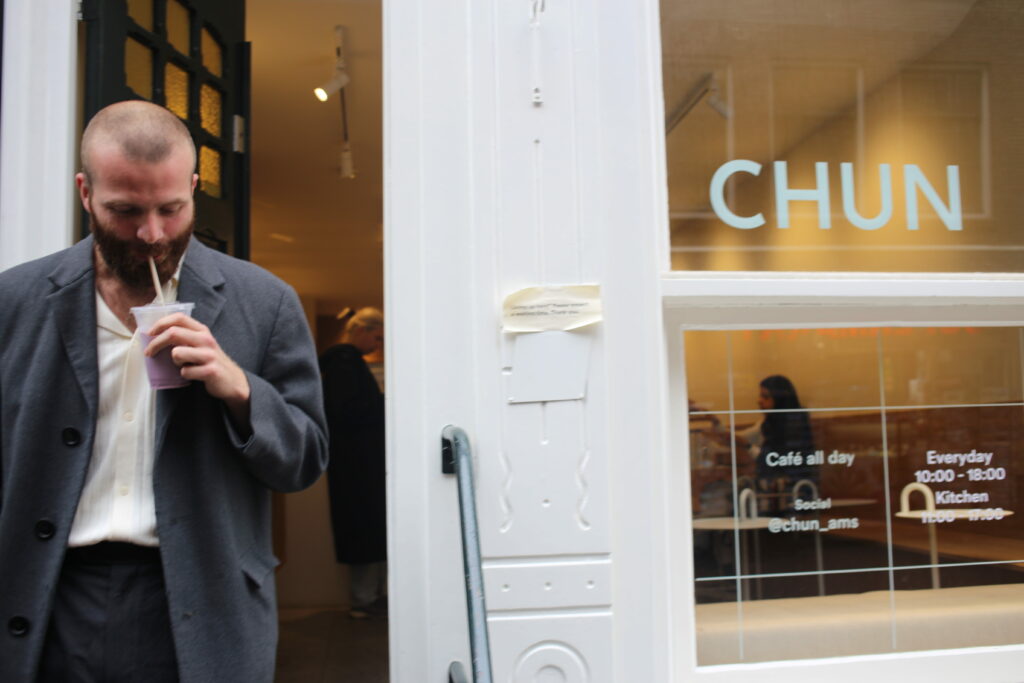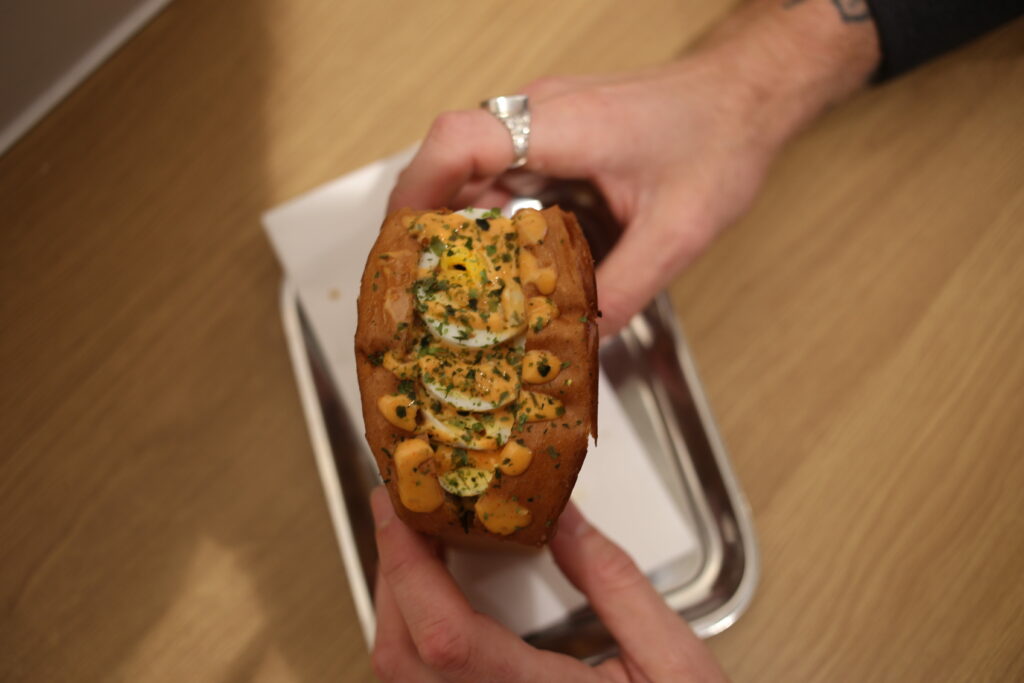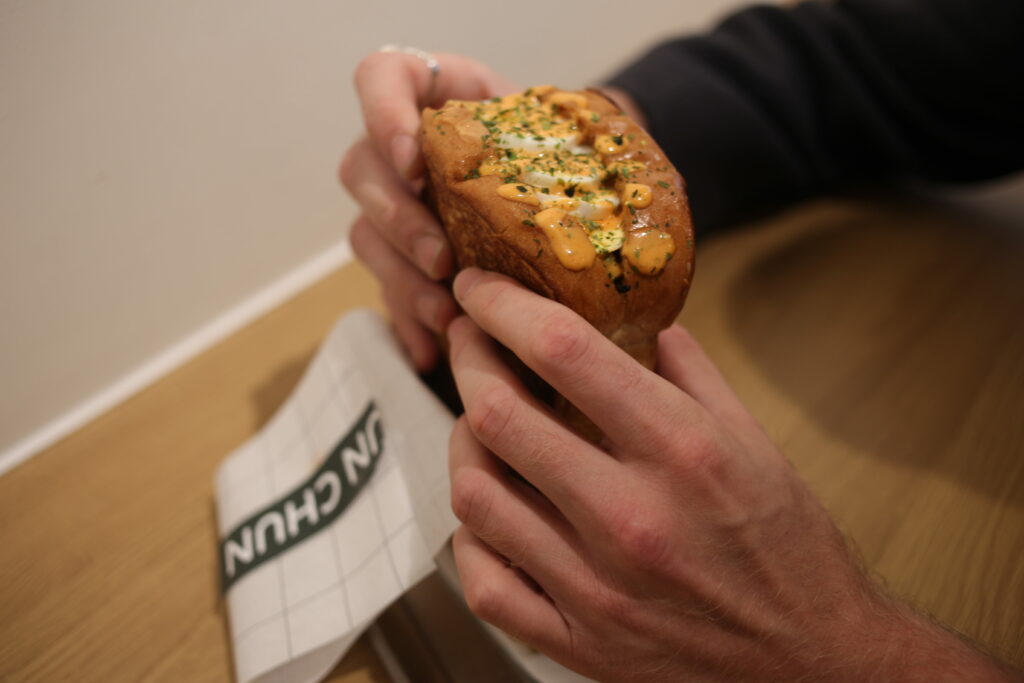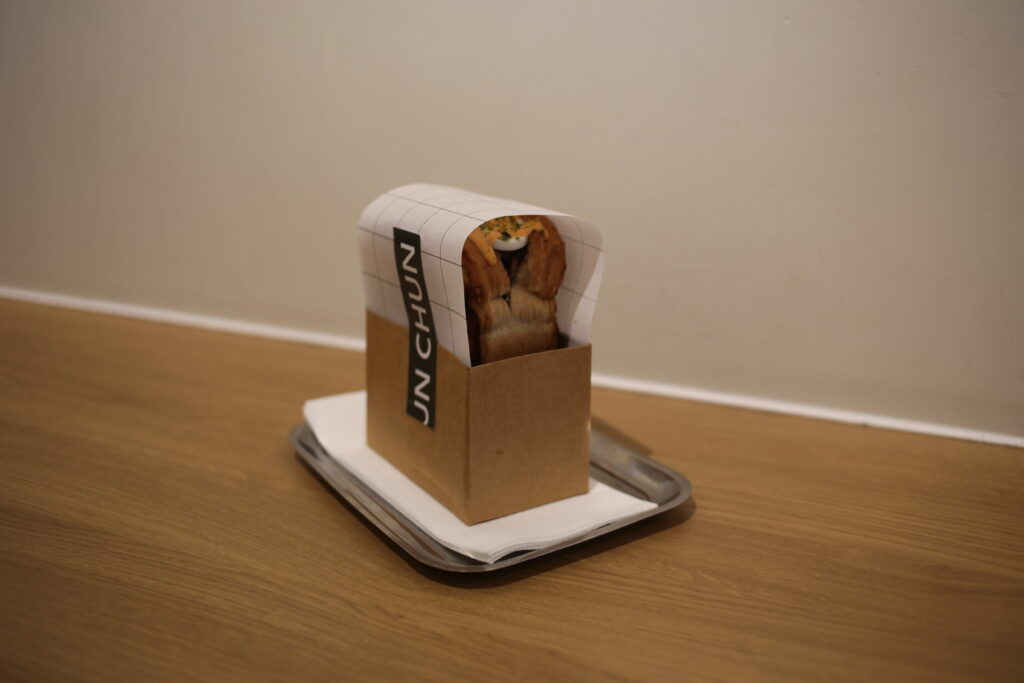 Rodja
At the Van Woustraat in De Pijp you'll find Rodja, a deli with Middle Eastern dishes. The assortment consists of a wide variety of hummus, from one with cinnamon and cocoa powder to one with dill and cashew nuts (really tasty!). Furthermore, they offer salads and sandwiches. We went for the falafel sandwich: Lebanese bread with falafel, hummus mix, tzatziki, lettuce, tomato, pickle, and jalapenos.
Axel's judgment: "A visit to Rodja is like getting the sweetest and warmest hug from the type of grandma who keeps on telling you to finish your plate. The owner doesn't only stand behind the counter but is also responsible for all the cooking. Even though the whole selection of food screams comfort, everything is still crisp, fresh, and light. Your go-to place for Mediterranean 'fast food' that is packed with a punch."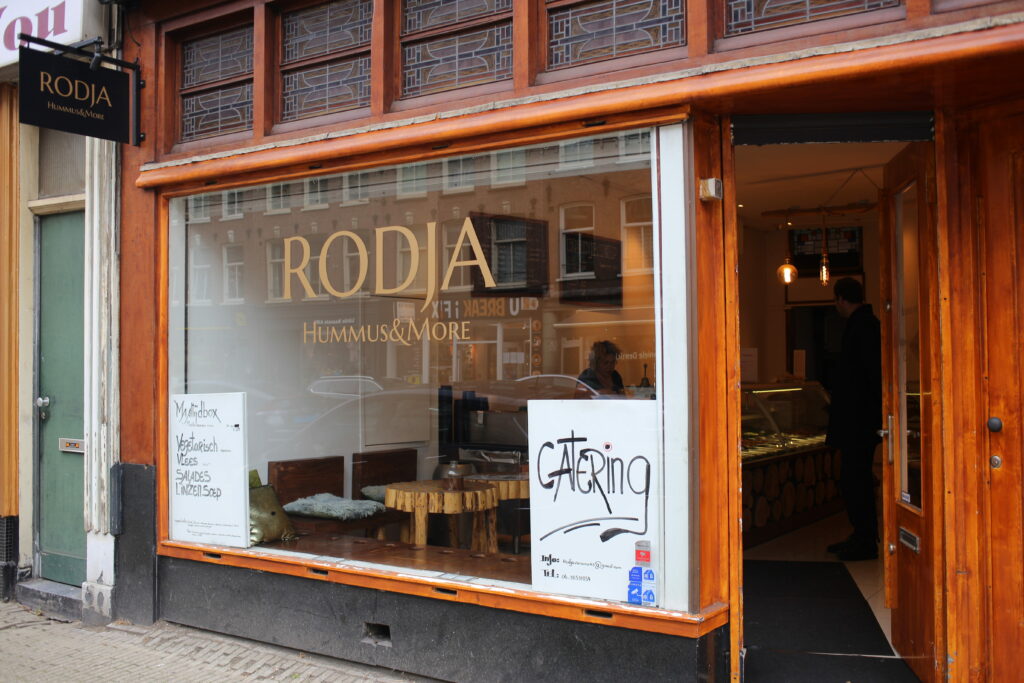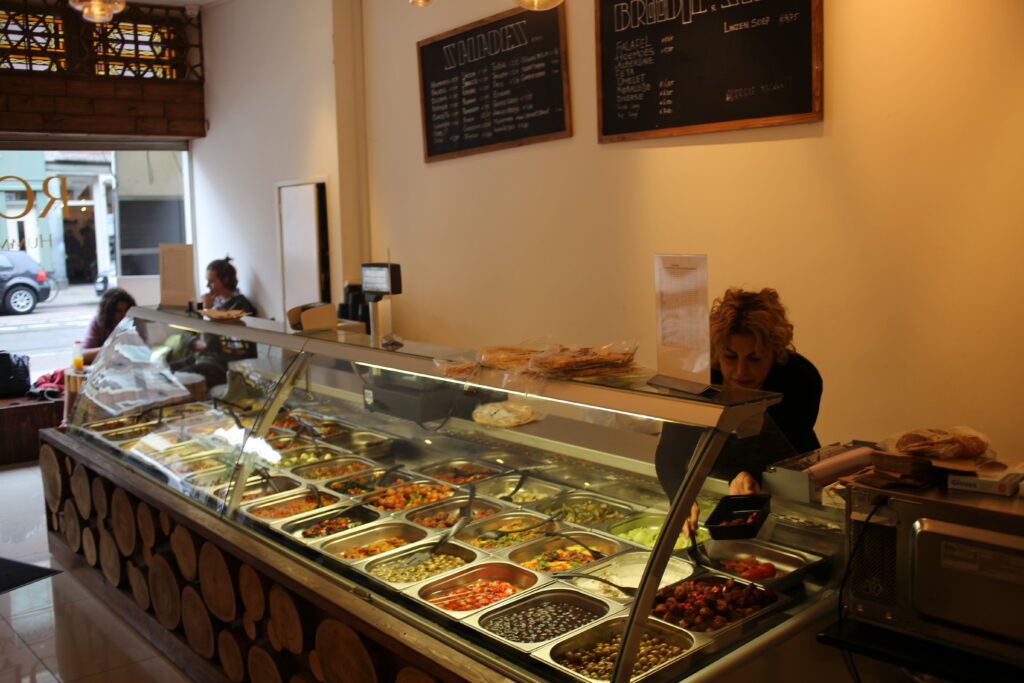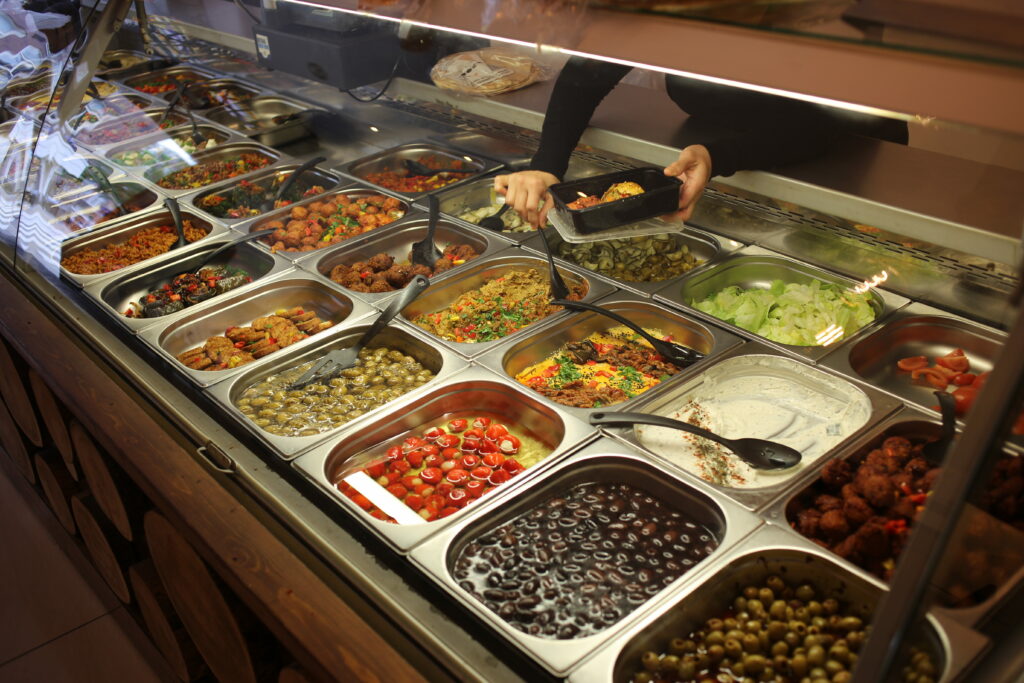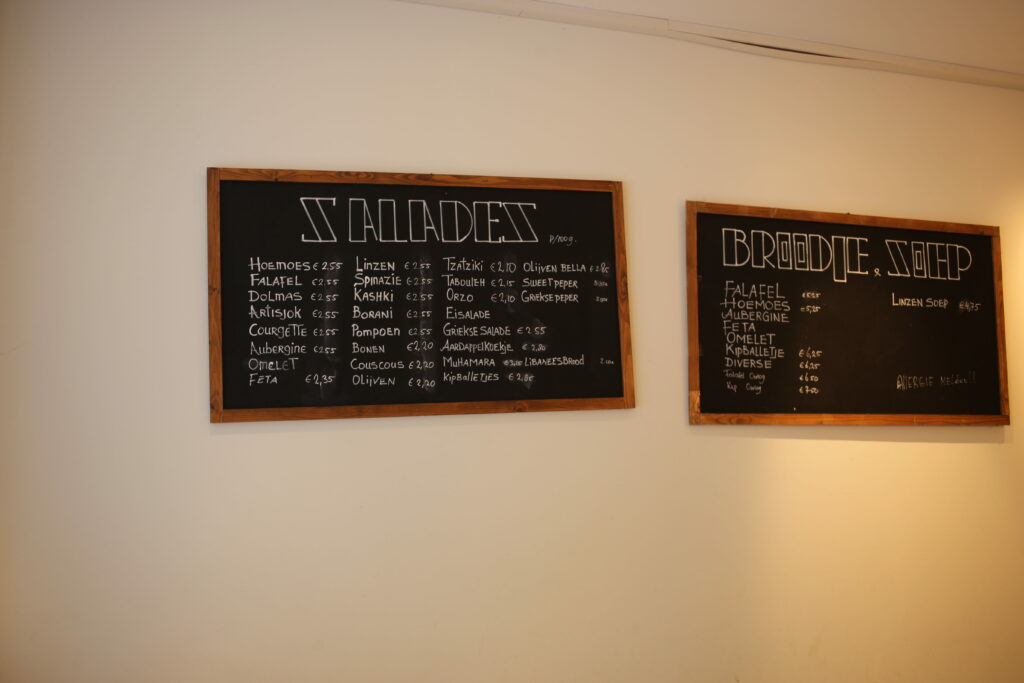 Sardjoe's Bara & Beer
At Sardjoe's on the Dappermarkt they are specialized in Surinamese bara's, deep-fried savory snacks made from soaked split black lentils. Besides, you'll find roti and a variety of snacks and sandwiches on the menu. We tried the vegetarian bara with pom and the vegetarian samosas (fried pastries).
Axel's judgment: "I've haven't necessarily had that many bara's in my life, but I can still tell you that the ones they serve at Sardjoe's are on a different level. The pom filling here is really something to die for. The addition of the piccalilli hot sauce takes the bara to next stage. When you're in Amsterdam-East you simply can't skip this place!".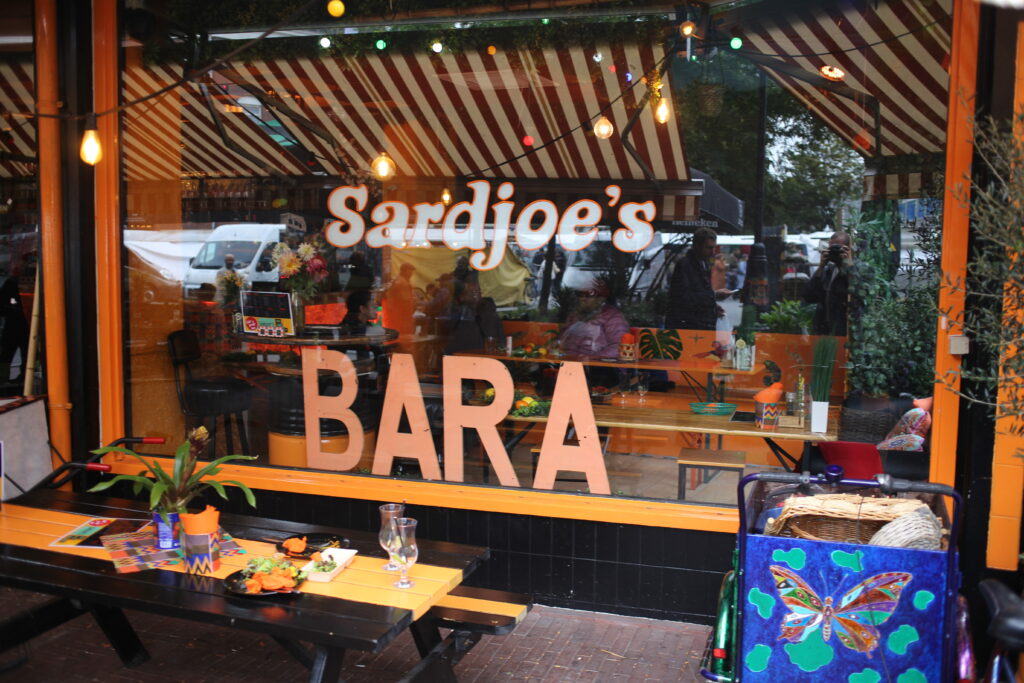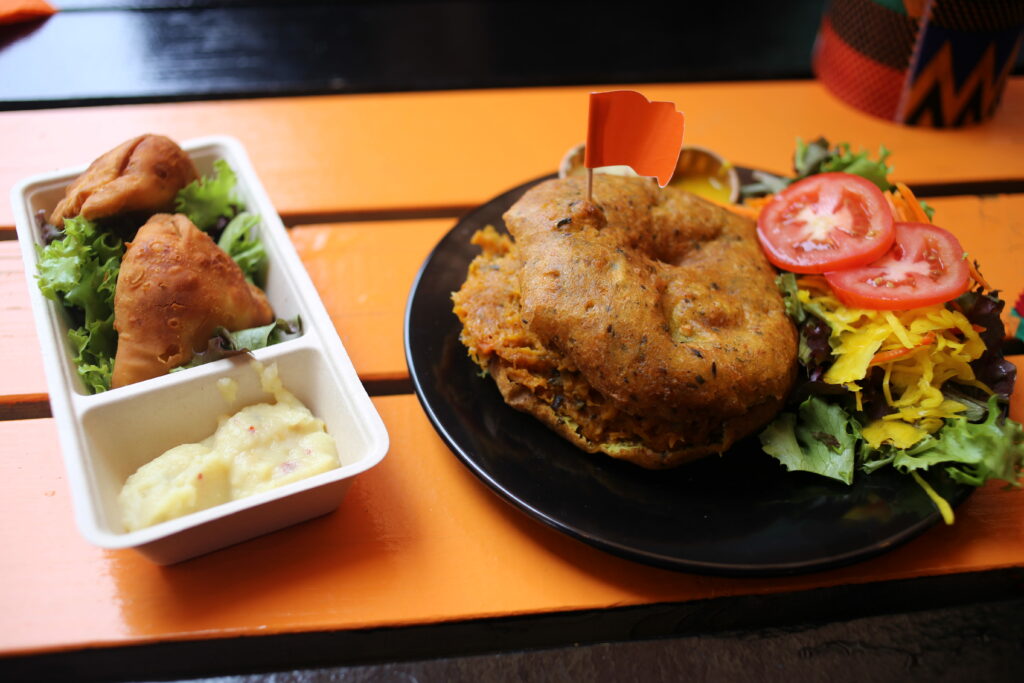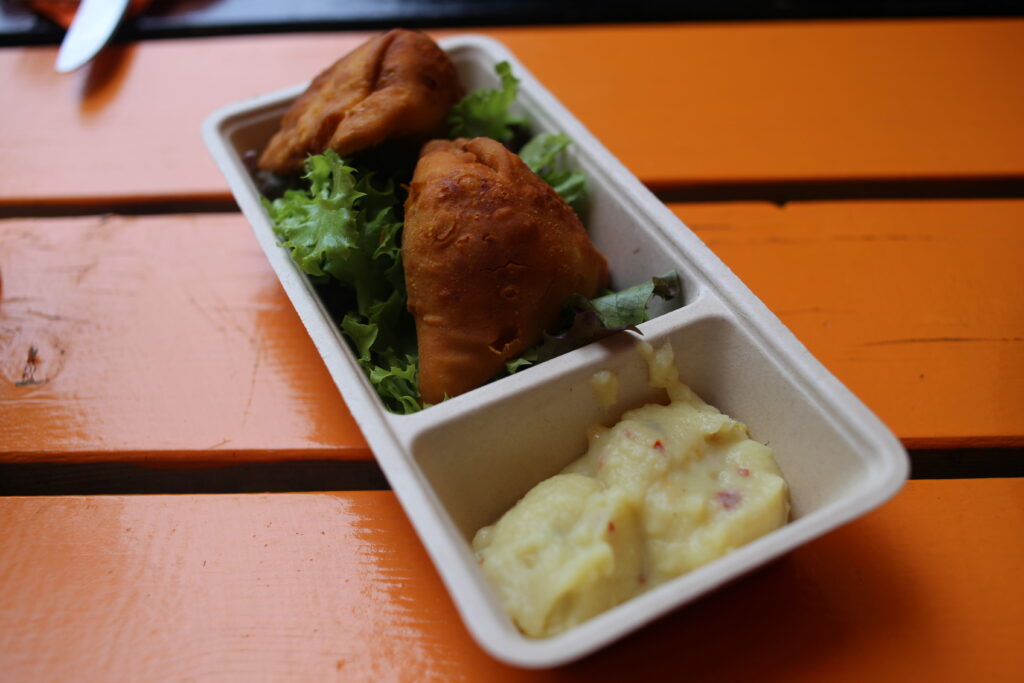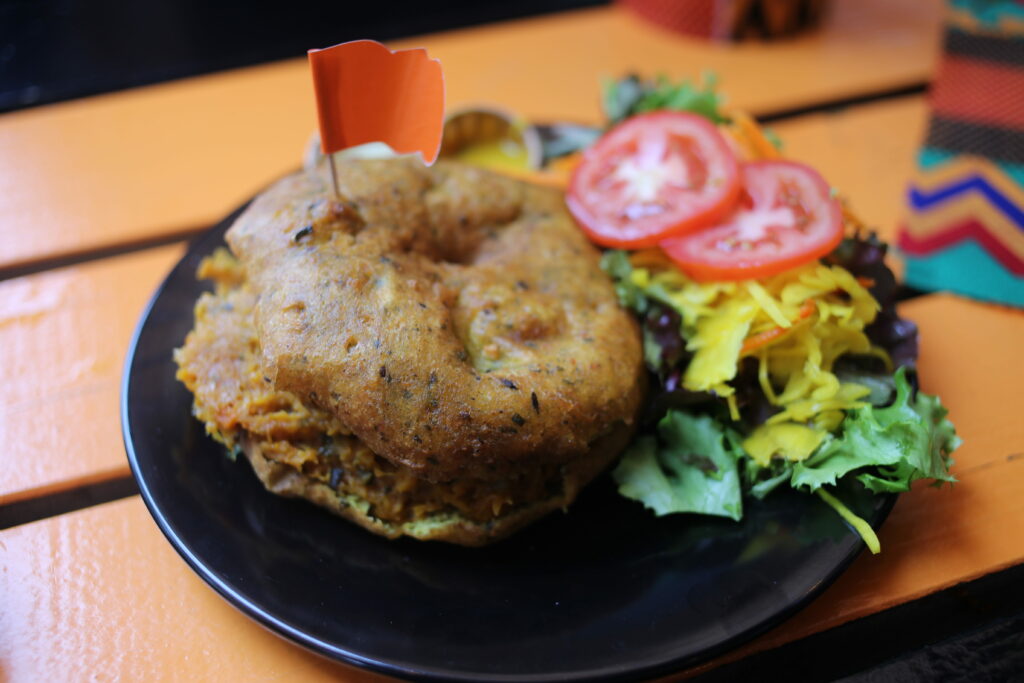 Good measure Diner
Good Measure is serving a wide range of American comfort food. From Oklahoma smash burgers, Detroit Style pizza, and Texmex tacos to loaded fries: this is US fast food at its finest. We chose 'Fry Me A River' and 'The Kate Bush'. The first is a double-smash burger with double-smoked cheddar, smashed onions, comeback sauce, and pickles on a toasted bun. The second is a chickpea patty with brie, caramelized onions, bbq sauce, preserved lemon mayo, and rocket on a toasted bun.
Axel's judgment: "After decades of mediocre burgers by places like Maccy D there's finally a fresh wind blowing through the Amsterdam burger scene since a couple of years. Good Measure is a prime example of how a burger should be served: fast, hot, messy, and insanely flavourful. The 'Fry Me A River' is hands down one of the best burgers in town. 10/10 would recommend."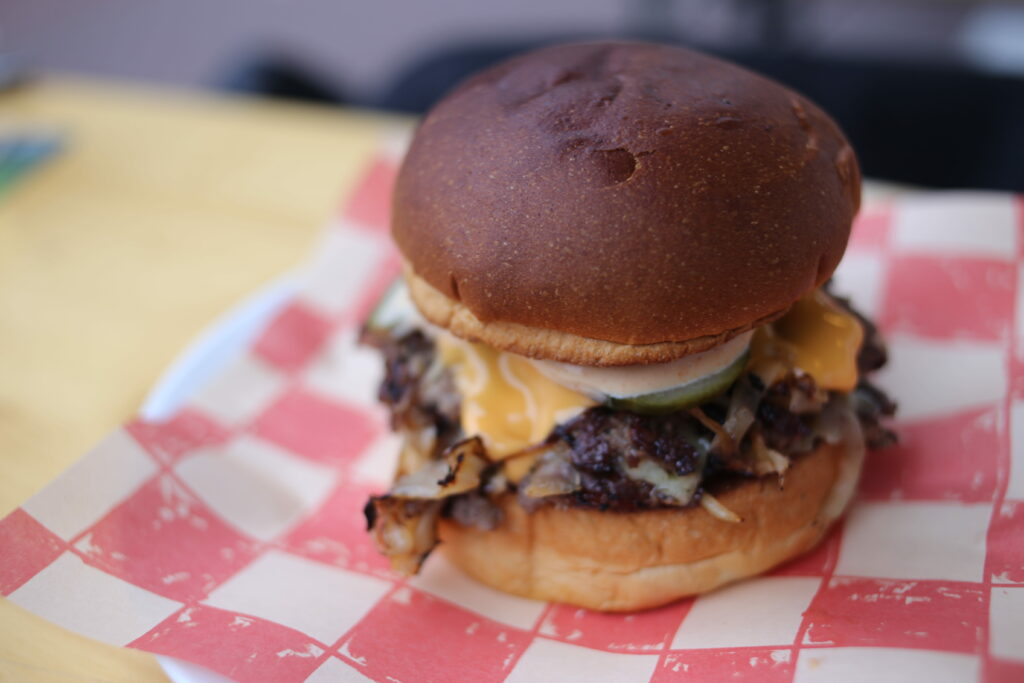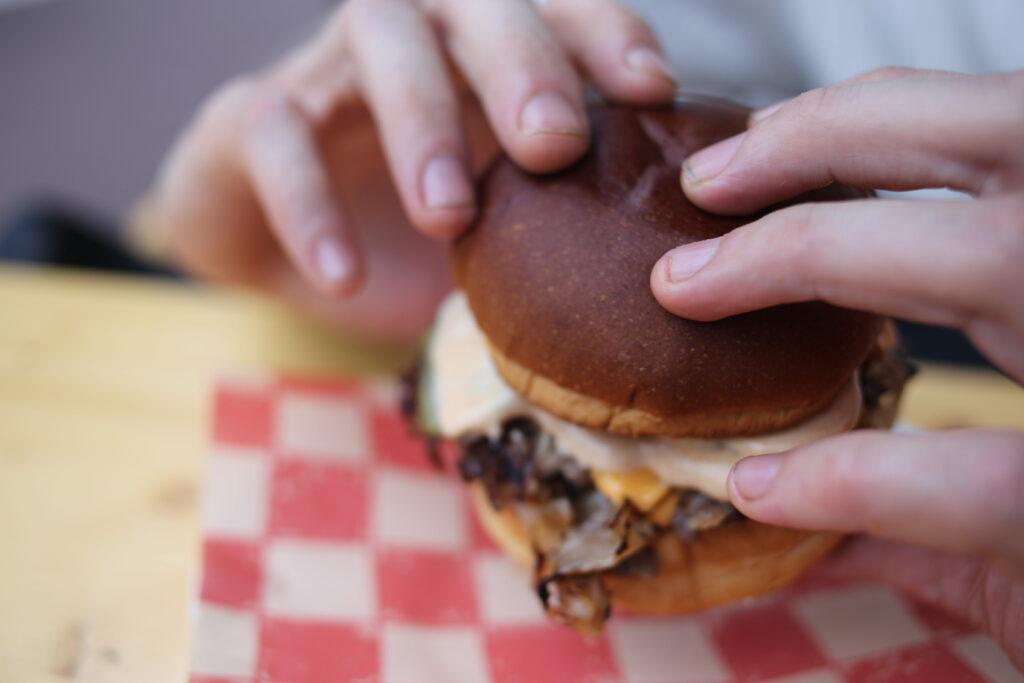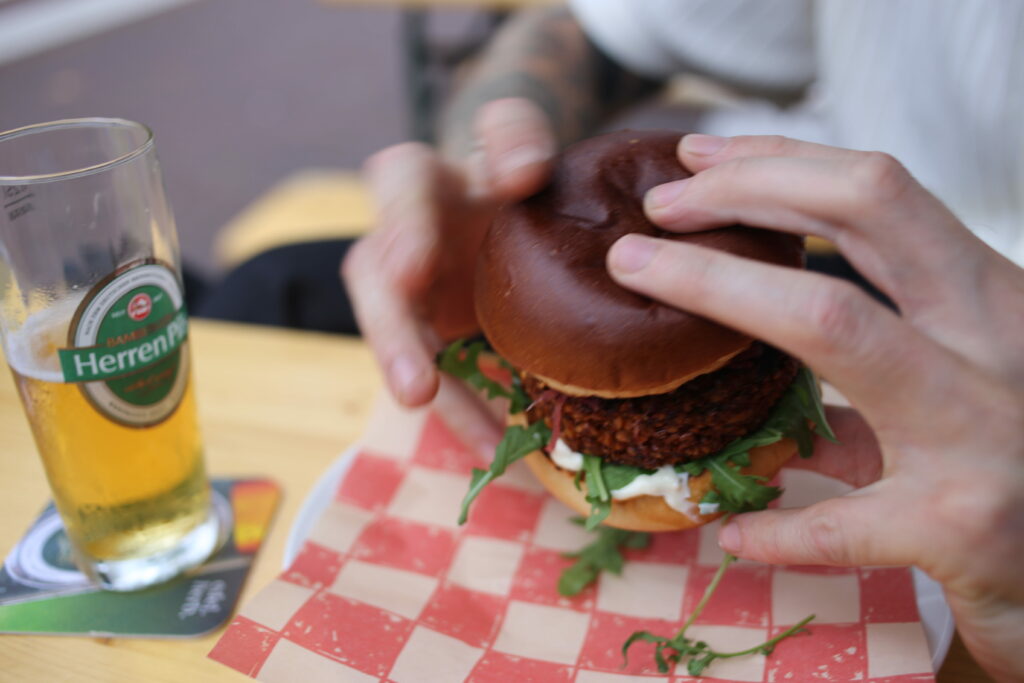 Looking for more street food? Check our full tip list via Google Maps.