Could you tell us a bit about your background as an illustrator?
Mart: "I graduated a year and a half ago from HKU as an illustrator. Since then I have been a full-time freelancer working for Trouw, De Correspondent, and NRC, among others. Because illustration is widely applicable, I also translate my work into other things, such as wine labels, interior accessories, and textiles. I also paint a lot and my focus is often on making carpets."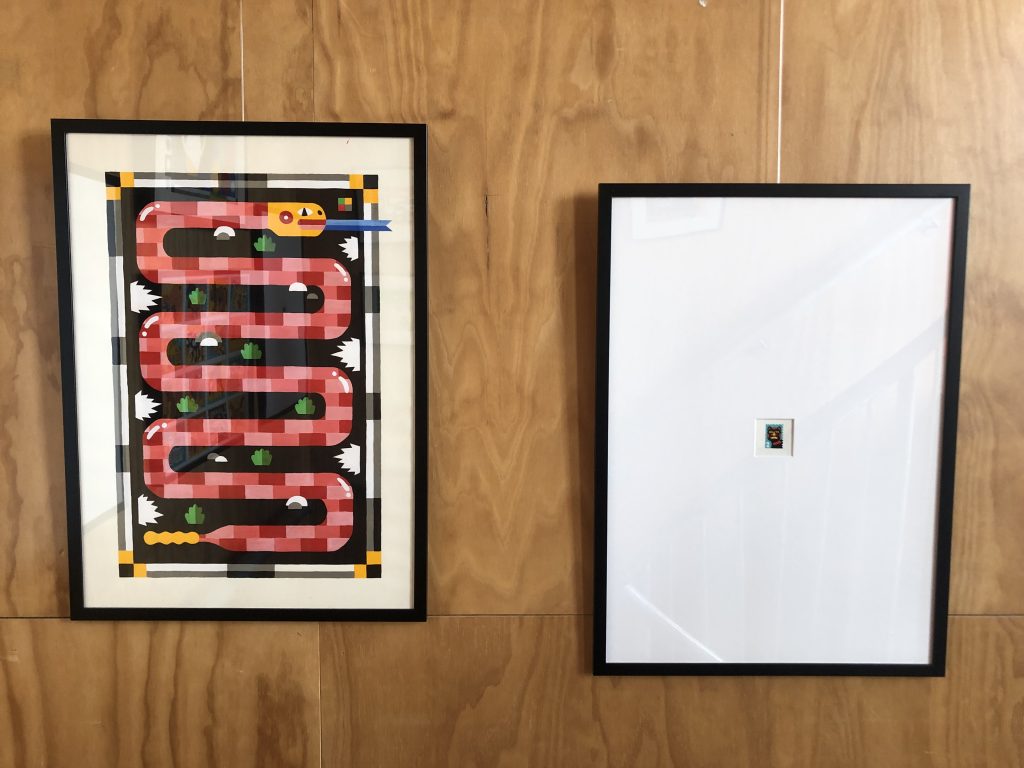 How would you describe your work? 
"I would describe my style as rhythmic, lively, narrative, and communicative. Every now and then I criticize certain things. Light-hearted, but serious. For inspiration, I like to dive into the world of tattoos, folk art, vinyl covers, tapestries, Bauhaus, stamps, thrift stores, you name it. Good work can be found everywhere!"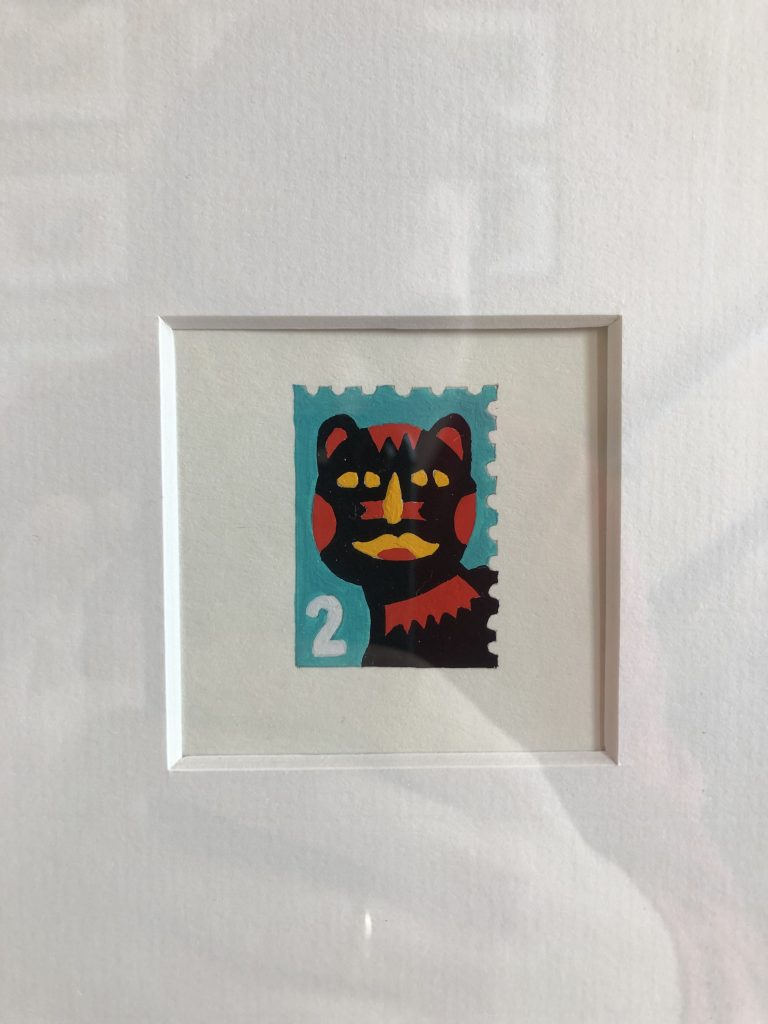 What is the story behind you expo? 
"As a child, I used to collect stamps. At the time I steamed them apart from letters and gave them a place in a booklet, of which I had many. Now 20 years later I still have the same fascination. As an illustrator, my goal is to be able to design real stamps one day. The work is a process and a quest for my own style and authenticity, just like the search for that one perfectly designed stamp. The making process is a bridge between the little boy who collected stamps and the goal to one day be able to officially design stamps. This exhibition is hopefully a self-fulfilling prophecy."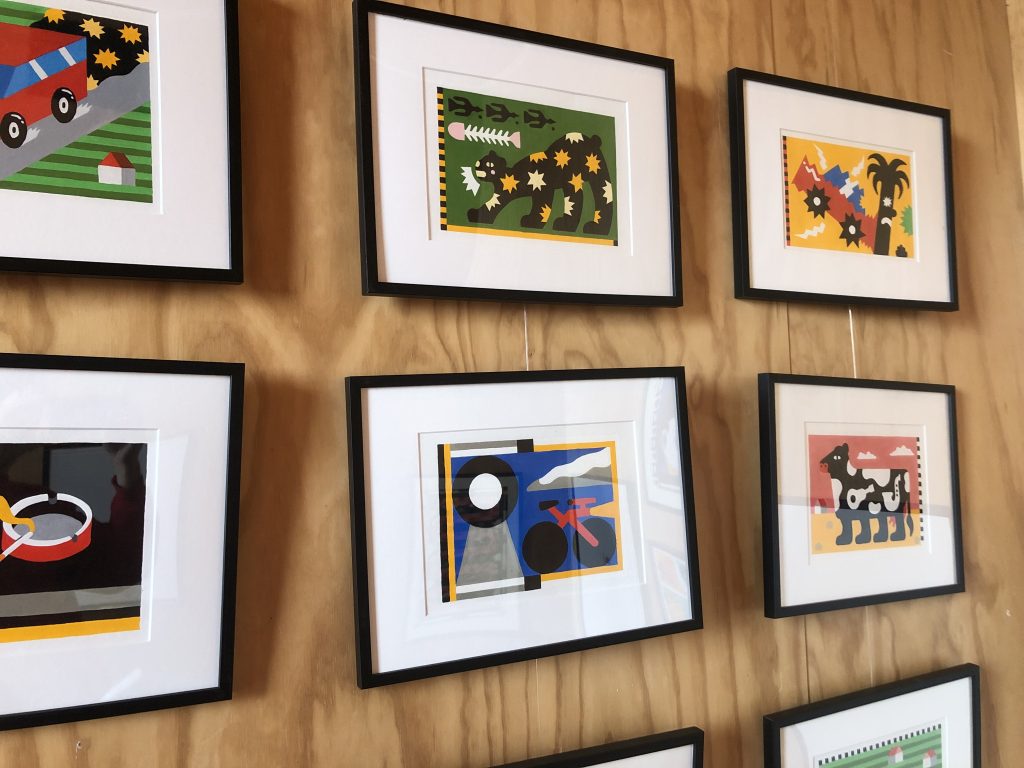 What do you hope to pass on to people who have seen this expo?
"Hopefully, one of the works because they are for sale!"
The expo can be viewed in Canvas until July 14. For more info check Mart's website or his Instagram.