How would you describe your work? 
Levi: "My work is mainly colorful. It's a stylized interplay of shapes with a minimal color palette."
What exactly do we see on the windows? 
"You see a music band which can be best described as 'volks'. In every window, I drew a musician with a different instrument. Normally I work with surfaces and colors, but this time I stuck to lines in just one color. I thought it was a nice challenge to make a design with these limitations."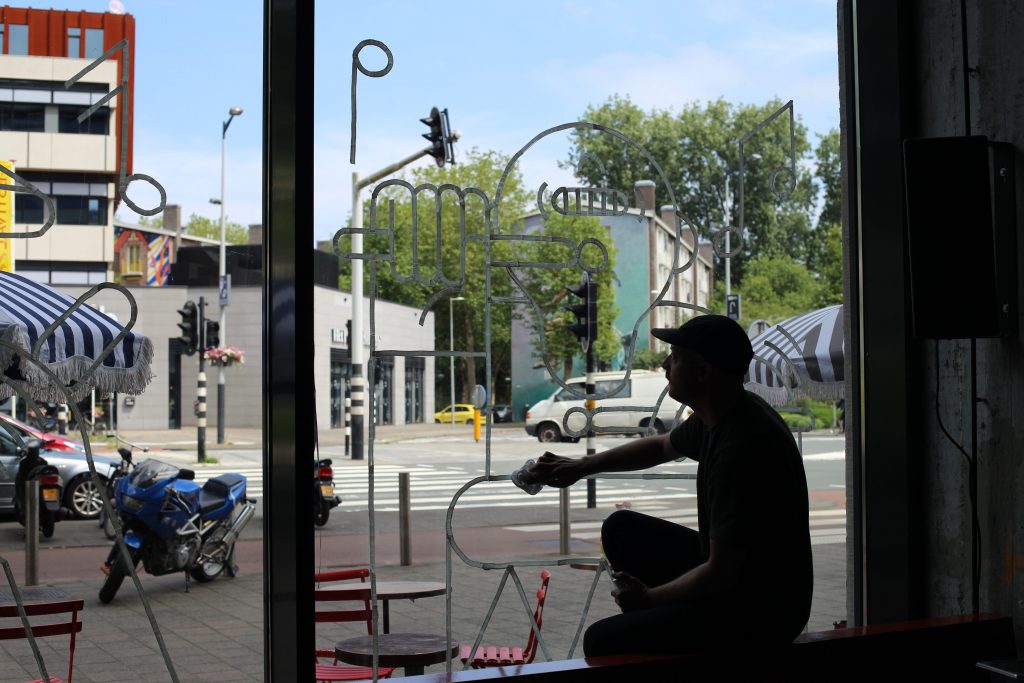 What inspired you for this window drawing?
"The idea is an extension of the concept I designed for the 'Volkspils'. The assignment was to do something with 'Volks'. This immediately made me think of folk music."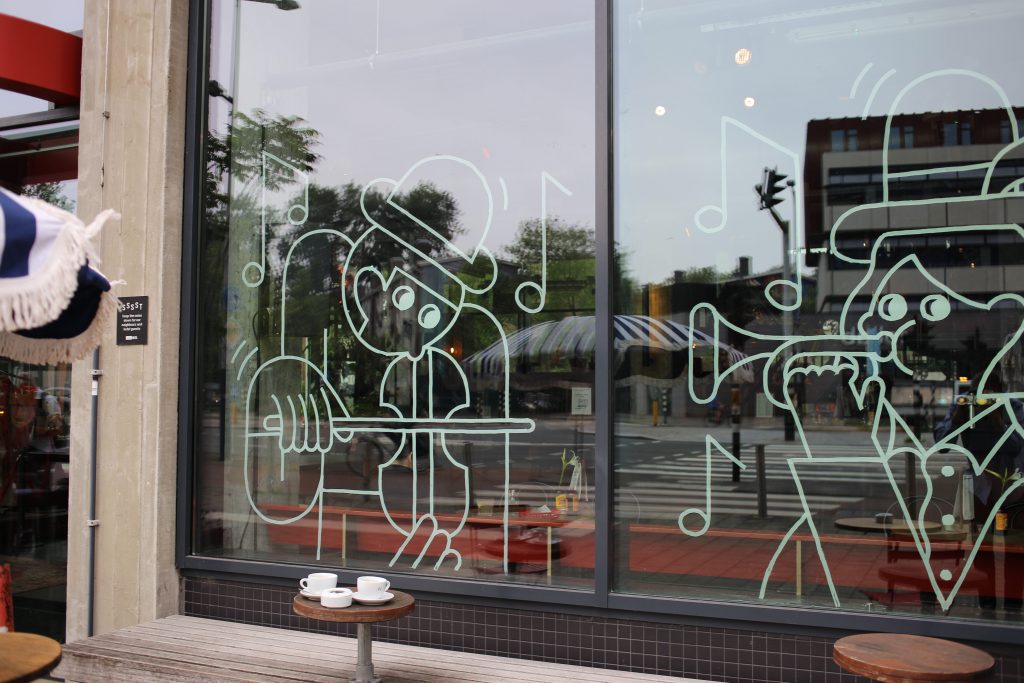 How did you experience the making process?
"This was my first time making a window drawing. Even though they're just lines, it still took me a whole afternoon of work to get it right. It's pretty hard to see exactly what you're doing on a window. But despite that, it was quite easy. It is always nice to draw on a large surface with a marker. It makes me happy."
Want to see more work of Levi? Check out his website or Instagram.