How did you go about brewing this Volkspils?

"It's brewed with a decent amount of dark wheat malt which gives a biscuit-like flavour and a golden colour. The hops are German Hallertau Blanc which have an aroma reminiscent of gooseberry, muscat grape and elderflower. Like all our beers it's brewed over direct flame and fermented in open vessel with our own yeast."
Were you quickly satisfied or did you have to tweak a lot?

"It was pretty straightforward once I had the beer figured out in my head. However, it required some extra time of cold maturation to get it perfect."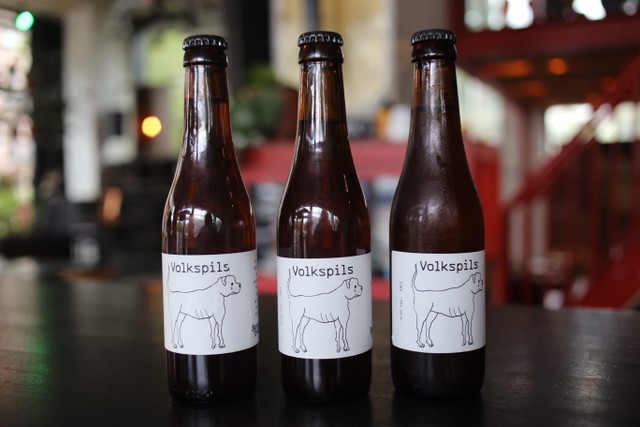 Were there certain things that inspired you in the process?
"I had an idea that the beer should somehow resemble white wine, so I went for a little higher acidity than normal, which makes it really refreshing. I also used a hop variety (Hallertau Blanc) that provides a grape-like aroma."
Why should people taste this beer?
"It's got quite some character while still being very easy to drink. For those not familiar with Butcher's Tears, we brew our beers using rather uncommon techniques that open up an extra dimension to the flavour."
The new Volkspils is now available at our bars
www.butchers-tears.com