Lente Kabinet (May 27-28)
Lente Kabinet Festival returns to Het Twiske offering two jam-packed days of live music, DJ acts, art, and culture. Among others, Erika de Casier will play alongside Palms Trax, Mark Ernestus' Ndagga Rhythm Force, Job Jobse, Fatima Yamaha, Roza Terenzi, and Maurice Fulton.

Festifest (June 10)
Festifest is probably the smallest festival in Amsterdam, taking place for the eighth time at the Noorderlicht terrain at the NDSM wharf. Its line-up mainly consists of local and international dance, funk, and disco DJs, ranging from Nu Guinea and Dam Swindle to David Vunk, and Kléo.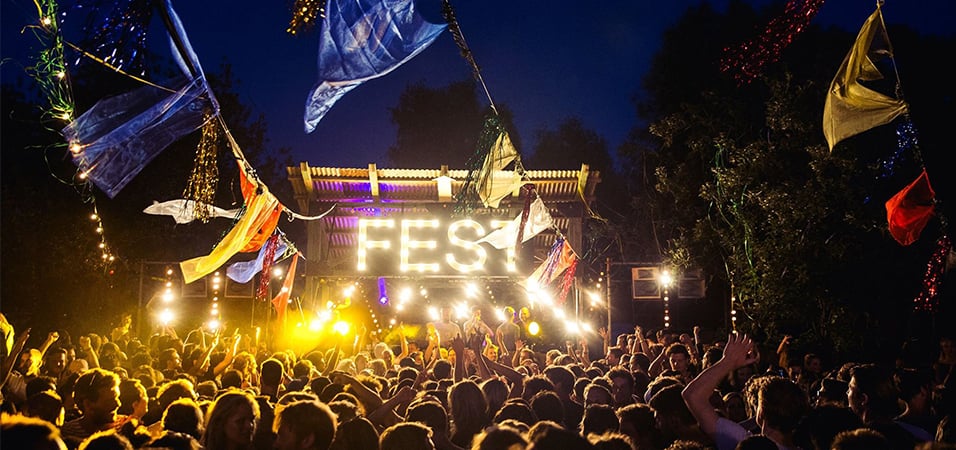 De Parade (June 23-July 2)
De Parade is an annual traveling theatre festival taking place in Eindhoven, Den Haag, Utrecht and Amsterdam. The festival offers about 80 theatre, dance, mime and music performances for young and old in tents and in the open air.
Keti Koti Festival (July 1)
Every year on July 1, the abolishment of slavery is commemorated in various places in the Netherlands. Close to Volkshotel, in Oosterpark, Keti Koti Festival takes place. With three live stages and around 100 food stands, your ears and tastebuds will be spoiled. Free entrance.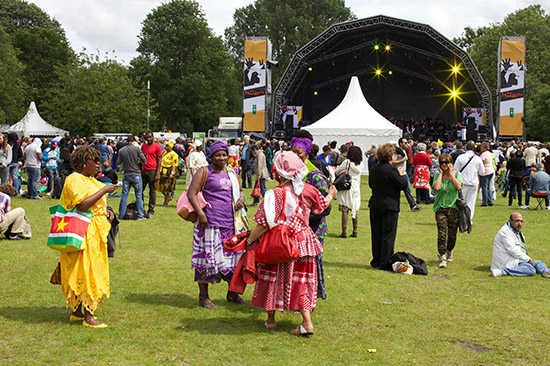 Landjuweel (July 27-30)
Landjuweel festival is the oldest festival in Amsterdam. It originated in 1975 under the name "Kite Festival" and was organized by the Amsterdam Ballon Gezelschap (Balloon Company) based in Ruigoord. Nowadays Landjuweel is an annual traditional highlight, offering DJs, live music, and a wide variety of art performances and installations.
Milkshake Festival (July 29-30)
Milkshake Festival is an open-minded electronic dance festival at Westerpark. There are 9 stages per day that showcase (inter)national event promotors, artists, and performance artists. With the most played genres being house, disco, pop, techno, R&B, and dancehall, there is something for everyone, a delicious recipe to tantalize all your taste buds.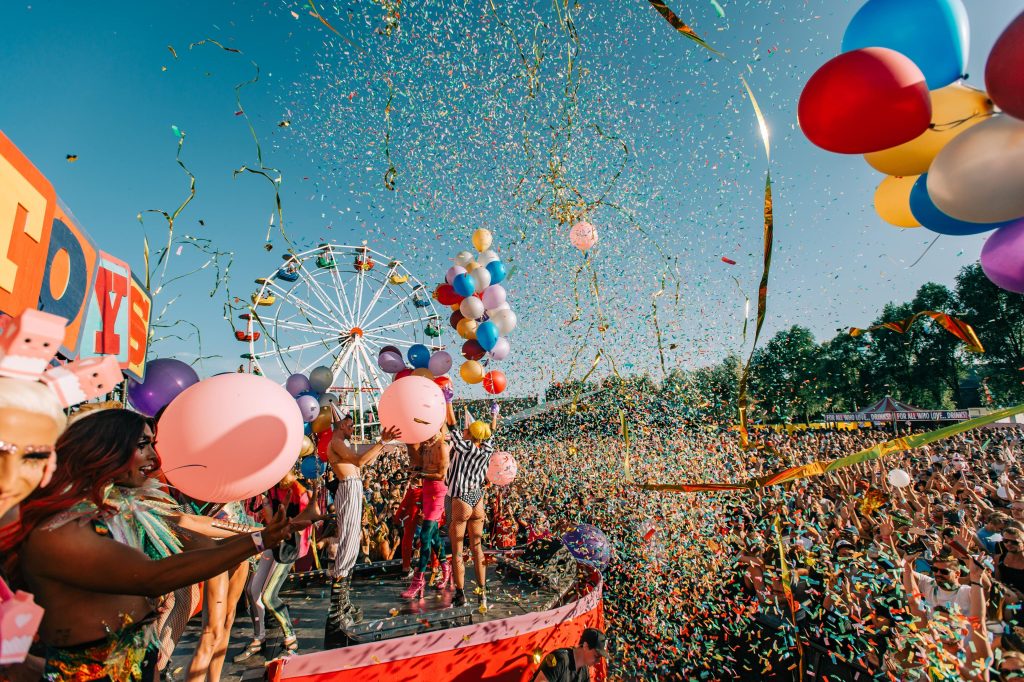 Queer & Pride Amsterdam (22 July-6 August)
Since 2014, the Pride Amsterdam Foundation has been organizing the annual Pride with festivities all over the city. This year a division has been made which has created more room for an even greater focus. Queer Amsterdam provides the programming from 22 – 28 July and Stichting Pride Amsterdam from 1 to 6 August. The overall program for the two weeks is called Queer & Pride Amsterdam.
Dekmantel (2-6 August)
Dekmantel Festival has established itself not only as a peerless electronic music festival in Europe but also as an organization appreciated for its deep and genuine passion for underground dance music. Since its inception in 2013, Dekmantel Festival tries to break out of the gradually monotonous festival scene by running first-rate line-ups and productions.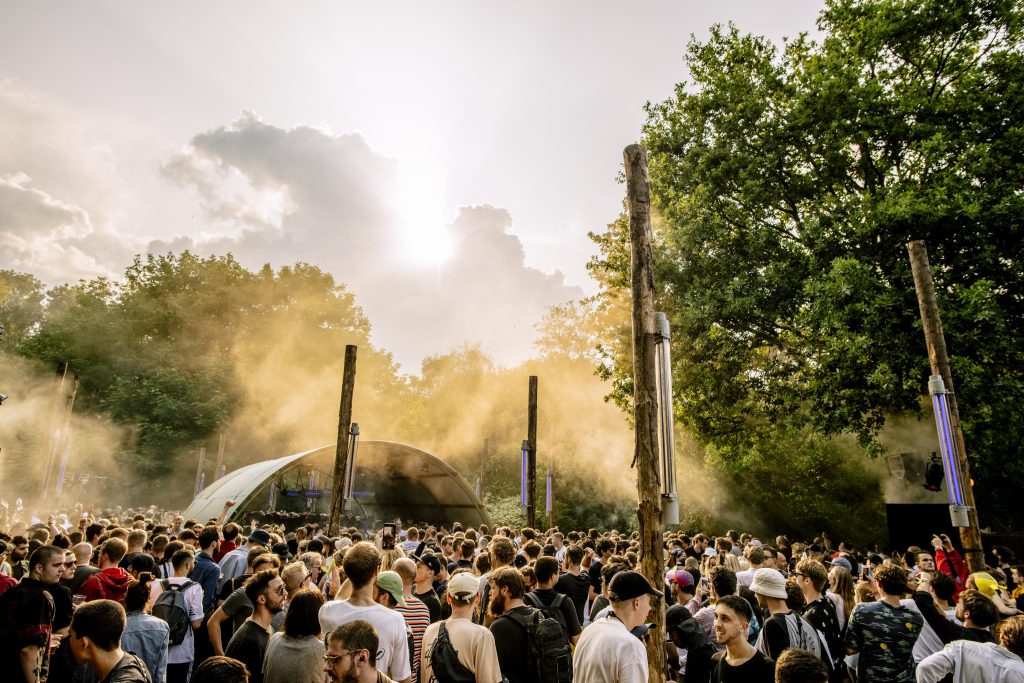 Vondelpark Open Air Theatre (throughout the summer)
Every year, the Vondelpark Open Air Theatre presents a free programme packed with dance, cabaret, children's theatre, stand-up comedy, and music. The dates and times for 2023 are yet to be confirmed, so keep an eye on their website.

Looking for a place to sleep in between the festivities? Book now via our website and get a 7.5% discount on all rates. 
Artwork by Elzeline Kooy