Ellen is the driving force behind Colourful Goodies, an independent store in Amsterdam Noord with a unique focus: dolls for children that look like them, regardless of skin color, hair type or other characteristics. Because it's not always a given that you can walk into a toy store and identify with what you see on the shelves.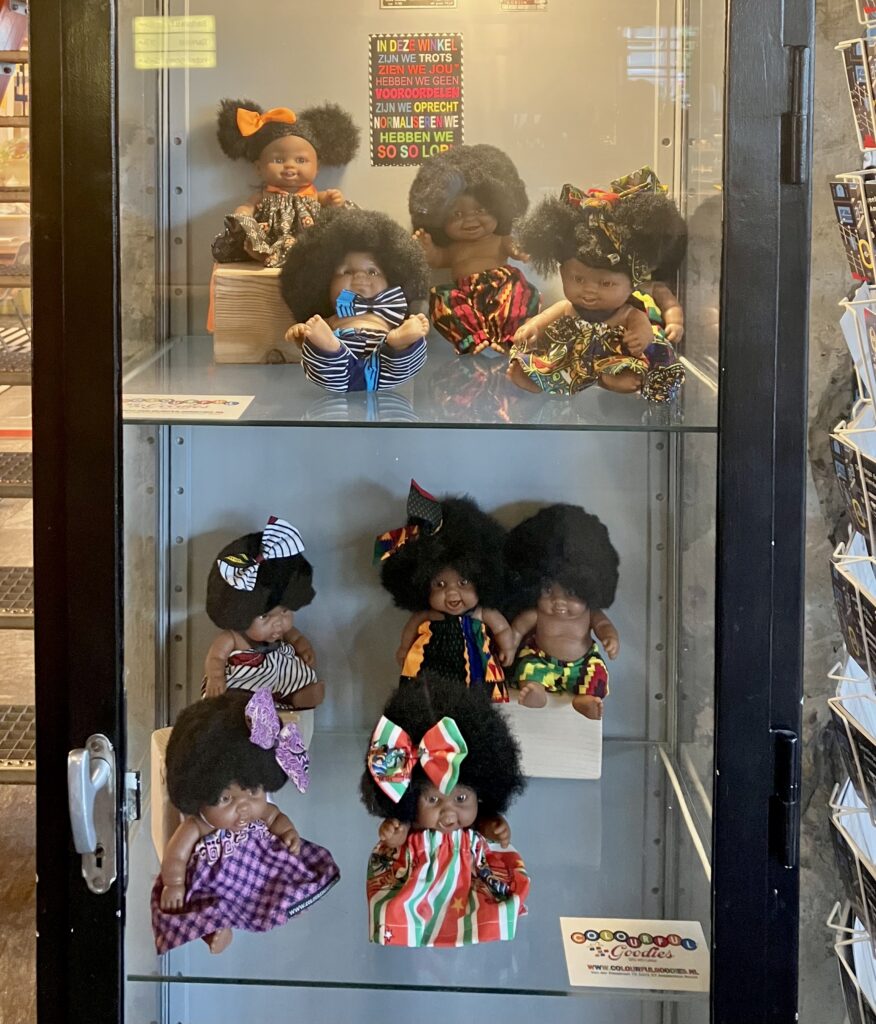 This is especially recognisable for people of color, and what about those with vitiligo, albinism or down syndrome? Ellen experienced this herself as a little girl, and when she became a mother, the situation still did not improve. This brought her the motivation to start designing and painting dolls herself, with Colourful Goodies as the result.
The shop is regularly visited by people from all over the world, celebrities included. However, it is not until Ellen sees the happy look on the children's faces that she glows with pride.
Do you also have a special collection? Volkshotel is looking for collectors. Those with an untamable passion for quirky items, who want to show off their special collections and tell the special stories behind it. Happen to be or know one? Let us know at hello@volkshotel.nl.