What was it like working in a long stay studio?
Jarmenus: "I had a really good time here. The room and Volkshotel felt like home immediately but at the same time, it wasn't like anything I have at home. Here I could make use of the sauna and hot tubs in Badplaats and go for dinner in Canvas after. These were some fun perks to have. Normally I work from my house in Amsterdam West. Sometimes I work in a studio, but I don't have my own one yet. What I liked about this residency is that there was a certain urgency and pressure to create something, because the songs needed to be finished before the show in Doka. Something really had to be done. I'm not always in for that kind of pressure, but it's a good way to get out of my comfort zone. Sometimes I almost felt like a hermit. On King's Day, I was just inside making music while everyone was partying, haha."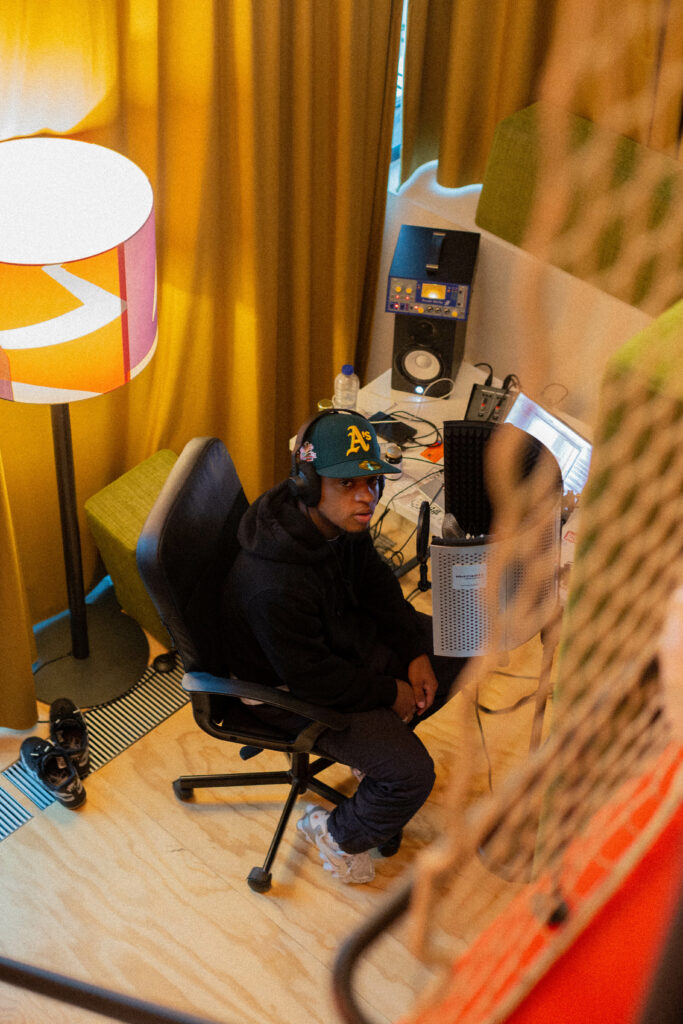 Why did you want to work secluded in a different place than you normally do?
"I wanted to experience a kind of demo version of my professional life as an artist. How does it feel to write and produce music with a tight deadline? Sometimes I even started to doubt a little. It's quite an intense process. Now I was a producer and artist at the same time. Doing both is quite a lot actually. Next time I want to outsource certain things and have a more concrete idea of ​​the project beforehand."
Did you get inspiration from your surroundings here?
"Yes I did. I made a song called 'Kamer 375' for instance (Jarmenus stayed in long stay studio 375, ed.). It stands for something beautiful. This is the place where I could make music in a peaceful and calm way. It's also a place where I could reflect on the things I've done and look forward to what's coming. It feels like I'm preparing myself for the real thing. Waking up and knowing that you only have to make music that day is a special feeling."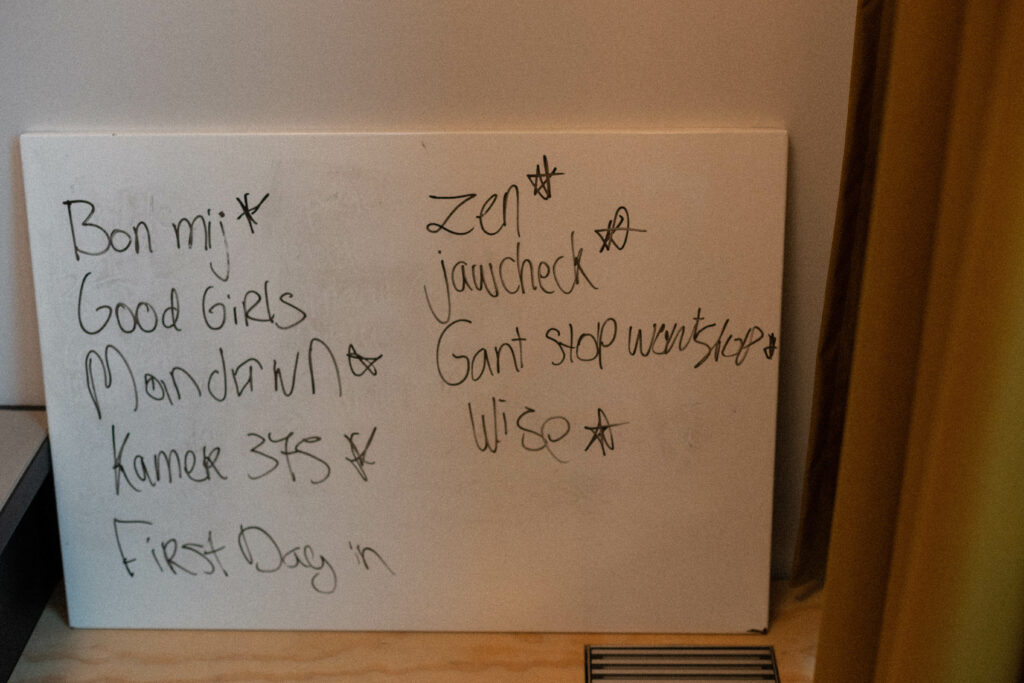 What is your relationship to Live At The BBQ?
"When I was at a Live at the BBQ event for the first time, I instantly liked it. The concept of DJ sets in combination with live acts really appealed to me. When they asked me to do an artist in residence project I immediately thought 'let's go!'. I like the intention behind this project. I see myself as an up-and-coming artist who wants to add something new to the scene. In everything I make, I try to find the boundaries of the framework. I try to carry that through in everything I do."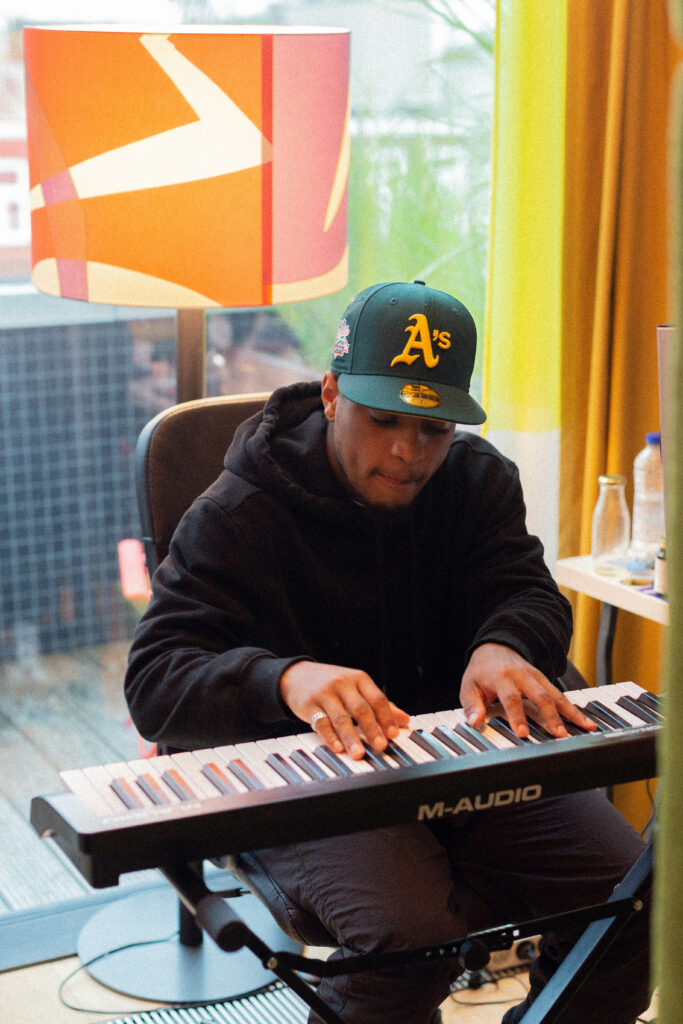 Can you tell us something about the upcoming album?
"My first project was mainly R&B oriented. For this album, I started rapping more and I used a more song-based approach influenced by boom bap. I was focused on giving the songs meaning and content without being concerned about playlists and hit potential. It feels good to be able to make music in such a free manner."
Have you prepared something special for the show in Doka?
"This will be my first real live show as Jarmenus. We're going to record the live show. The footage can be seen online.  The live performance will be released on vinyl. Not digital, only physical. This show is really a big experiment for me and I hope it will work out the way I imagined it."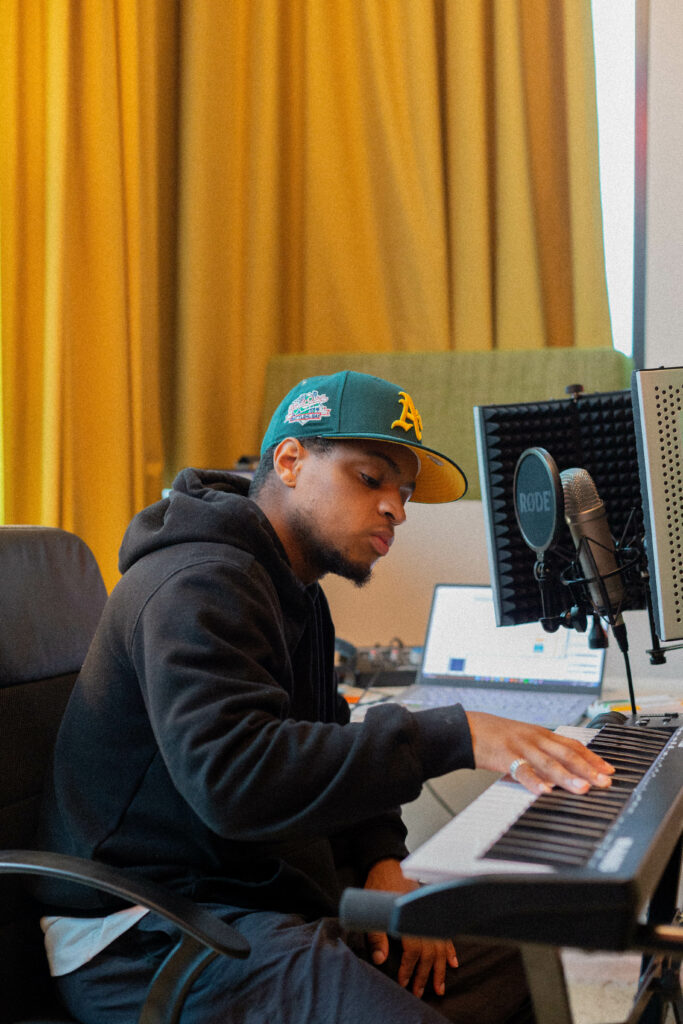 The result of  Jarmenus' artist in residency will be presented on Saturday, May 28 in our sound bar Doka. Check out the event via our website agenda.