Can you tell us what you will be doing during this Artist in Residency?
Ella: "During our project, we will be looking for the collective story of the people from Volkshotel. From hotel guests to staff and from Broedplaatsers to co-workers in Werkplaats. These individual stories, dreams, biographies, memories, and wishes come together in a multimedia installation created by us. A jumble of photos, drawings, objects, and words. From artistic freedom and with a small wink, connections are made, conspiracies are forged, conclusions are drawn."
Why did you decide to apply for this project?
"During the pandemic, everyone lived very individually. We thought it would be nice to create a sense of togetherness again by literally putting the stories together. Our own stories also come together every now and then during our lives. This project gives us a chance to establish that again and make others part of it too."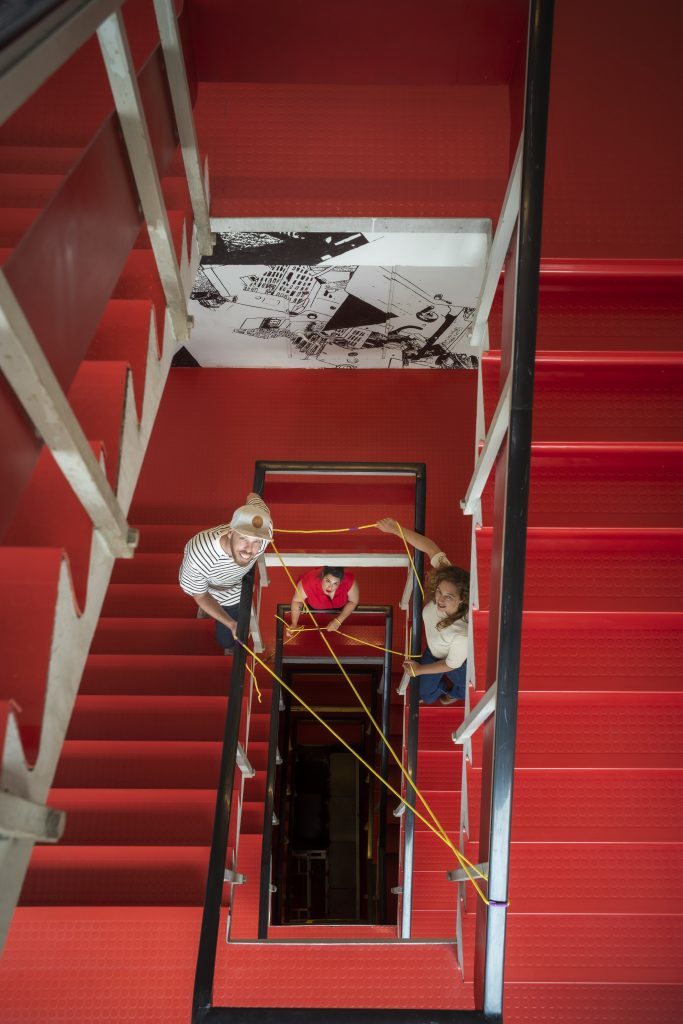 Is it your first time working together? What do you expect from the process?
"Apart from the crafts and plays that Lior and I made as toddlers at the kindergarten in Nijmegen and the drunken sandcastles as teenagers in Tel Aviv, we have never worked together in our adult lives 😉 Peleg and Lior do work together regularly as partners in their home in Tel Aviv, but it is extra cool that we now have the opportunity to join forces for the first time together in the same city."
How do you hope to develop yourself with this collaboration?

"Because we all often work on commission, including the necessary time pressure, we all three hope to really experience the freedom that comes with an open creative process. We feel like fully diving into it. With all the falling and getting up that goes with it."

What end result are you happy with?
"We are happy when we see the story starting to take on a life of its own. That we are fueling something that wants to grow. Initiated by our ideas but accomplished from the convergence of the thoughts, memories, and stories of others."
Ella, Lior, and Peleg will be working on their project in one of the work cabins in Werkplaats from 9-31 August. More info:
Ella Gil 
Lior Schur
Peleg Dishon
Broedplaats VKG

Photos by Joao M B Costa