For years there has been an active search by the municipality of Amsterdam for 'new' and 'modern' entrepreneurs who are able to give an upgrade to the Javastraat, a multicultural shopping street in the 'Indische Buurt'. The surplus of greengrocers, bakers, butchers and telephone shops could use some variety, was the thought.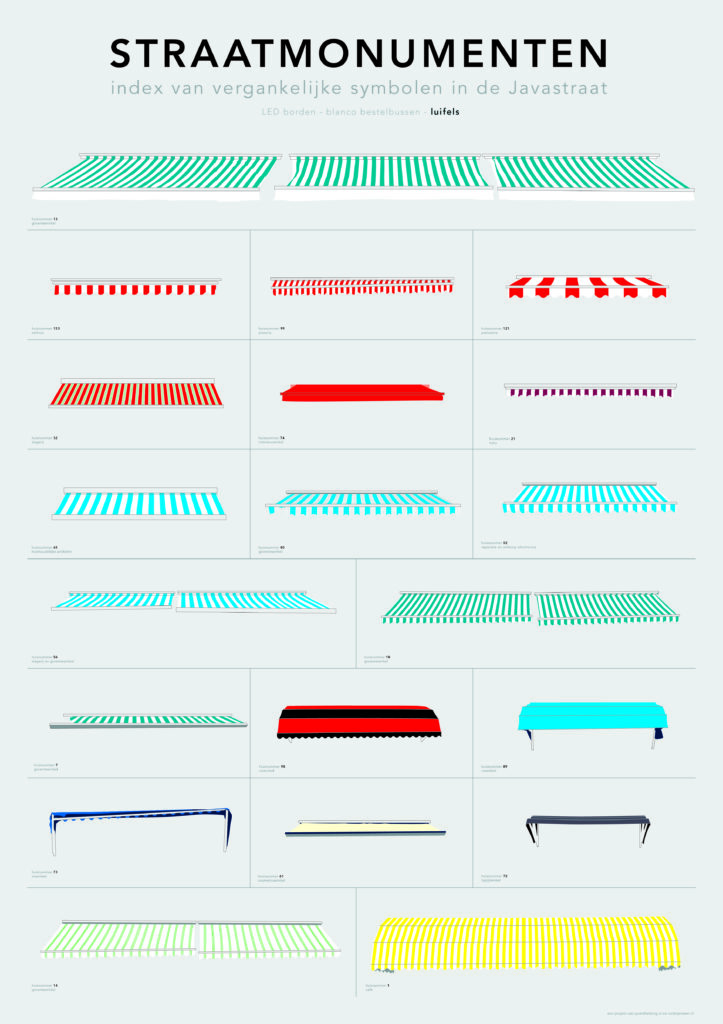 A few years ago this renewal process gained momentum. In addition to cucumbers, SIM cards and Turkish bread, all of a sudden quinoa salads, cupcakes and Hendrick's gin popped up in the street. Sjoerd ter Borg and Ruiter Janssen saw this evolution of the Javastraat taking place, and were wondering how far this renewal would go. Would there still be a place for the more traditional shops in the future alongside the hipster spots? Sjoerd: "'I have nothing against the new, modern entrepreneur, we're not sounding an alarm with this project. But I wonder whether we are not going too far in the process of brightening up and renewing. With 'Straatmonumenten' we pay a tribute to the aesthetics of ugliness. It shows the forms of expression of today's characteristic shops and preserves them for the future."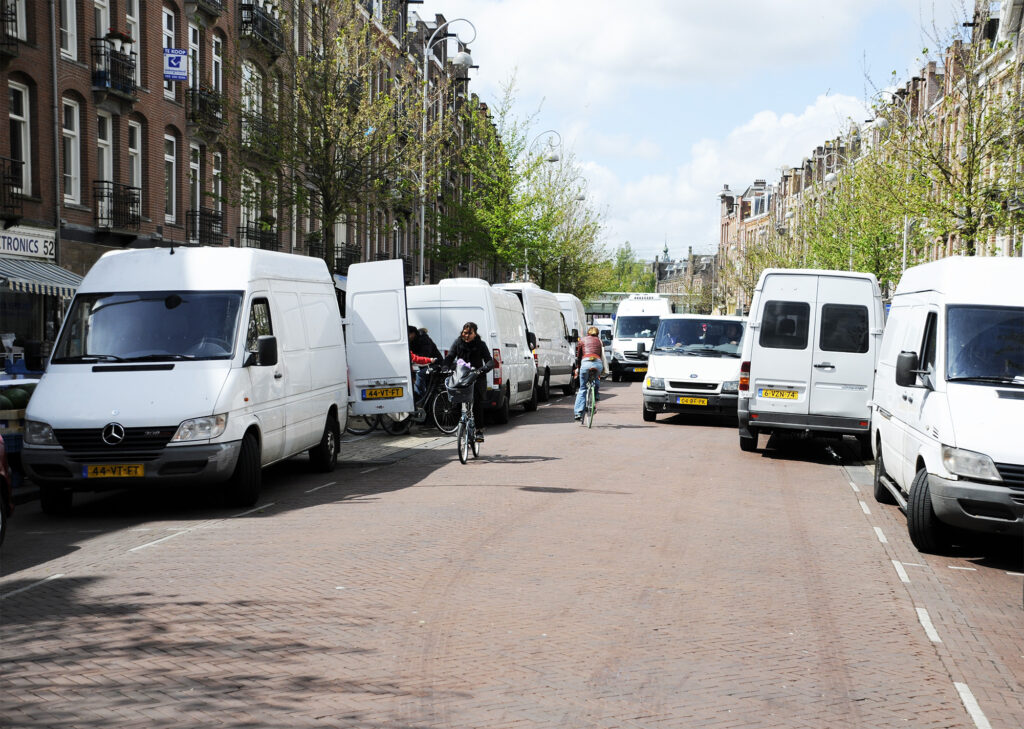 They took inspiration from well-known symbols that are slowly but surely disappearing from the Javastraat, such as blank delivery vans, striped awnings and illuminated letter signs. Sjoerd: "They are typical examples of things that we now overlook or even find annoying. But we think we should cherish these phenomena. We're afraid that the traditional butcher, the greengrocer and the bell shop will disappear in the coming years. When that's the case, we luckily will still have our canon of the Javastraat."
www.ruiterjanssen.nl // www.sjoerdterborg.nl
This article was written for Volksnews #17, themed 'nostalgia'.