Between 1947 and 2001 he drew hundreds of cartoons for the opinion weekly De Groene Amsterdammer and newspaper De Volkskrant, for which our building first opened its doors in 1965 as headquarters. At the start of his career, the 18-year-old was the youngest active Dutch cartoonist in his country. By the time of his death, at age 73, he was coincidentally also the oldest. Opland is best remembered for his socially conscious posters. The most iconic one supported the 1980s anti-nuclear missile movement and depicts a tiny woman kicking a missile away. It became a global mascot for the movement. Opland's cartoons sometimes made use of sequential images, but he created an actual text comic too: 'De Wonderlijke Avonturen van Anna' (1979-1980). Contrary to his political cartoons, this was an apolitical humorous adventure comic (source: lambiek.net).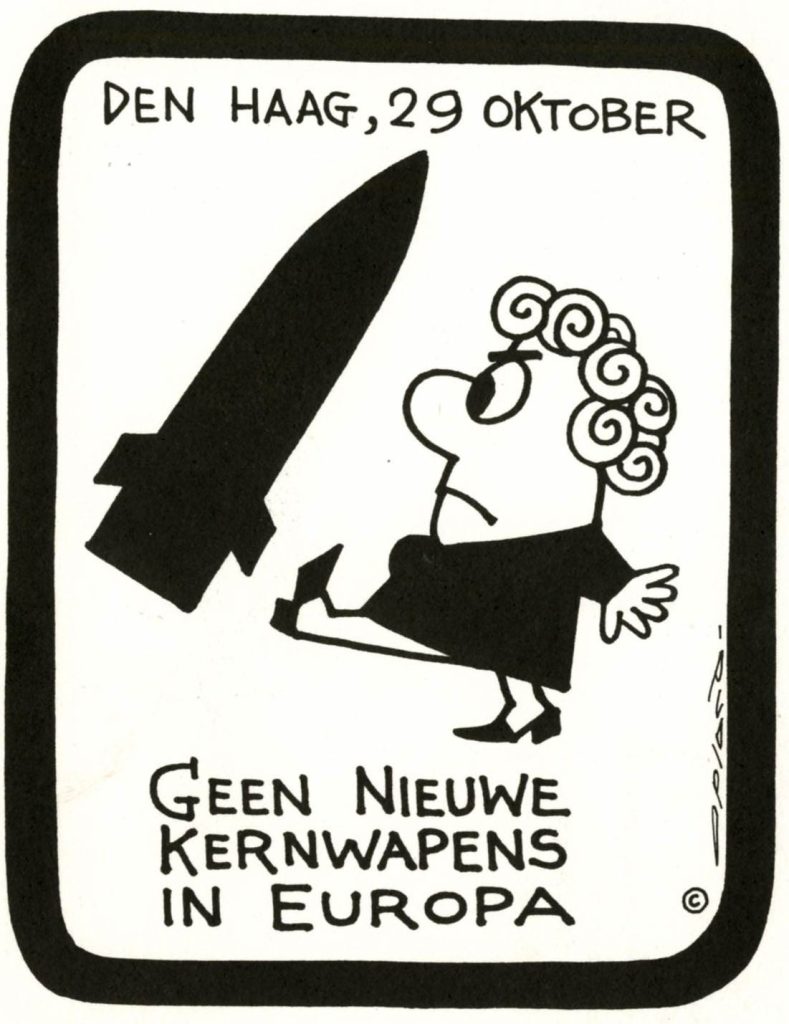 As a cartoonist, Opland was completely self-taught. He drew in a simple, linear style, while his characters have a somewhat naïve, almost child-like look. Nevertheless, there was still a graphic distinction between some of the work he published. For De Groene Amsterdammer, he worked in a sober and schematic style, while in De Volkskrant it had a more exuberant look, with panels crowded with characters and details (source: lambiek.net).
On the wall in room 527 you see his interpretation of the history of communication, starting with Adam & Eve. The Opland wall was in pretty bad shape when it was found. Luckily it got completely restored by talented renovator Rob Jacobs. See the photos below of what this process looked like.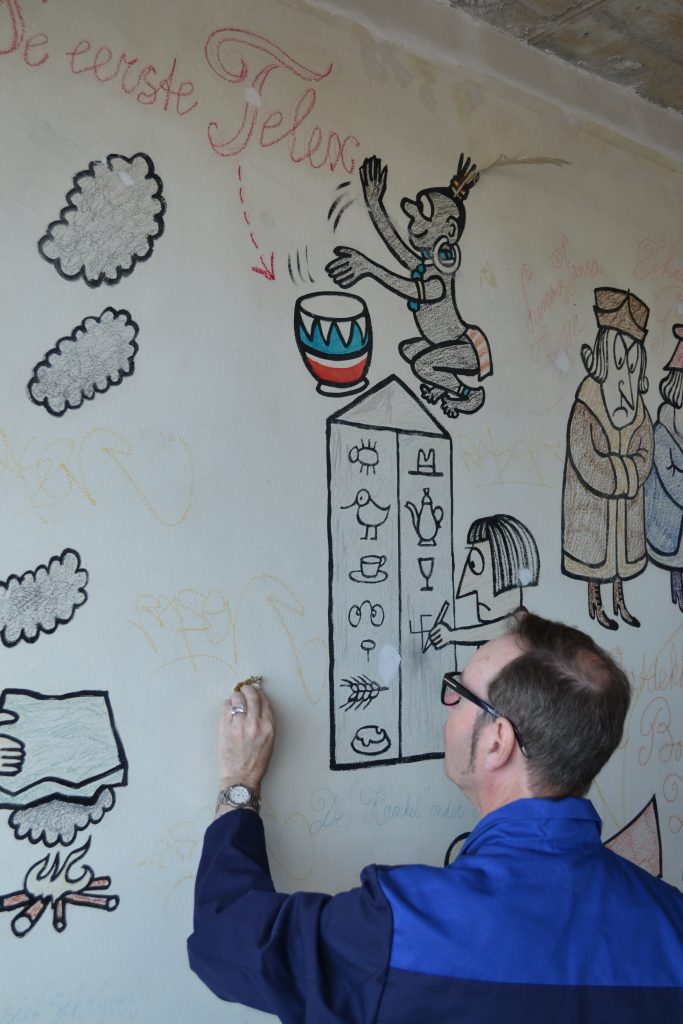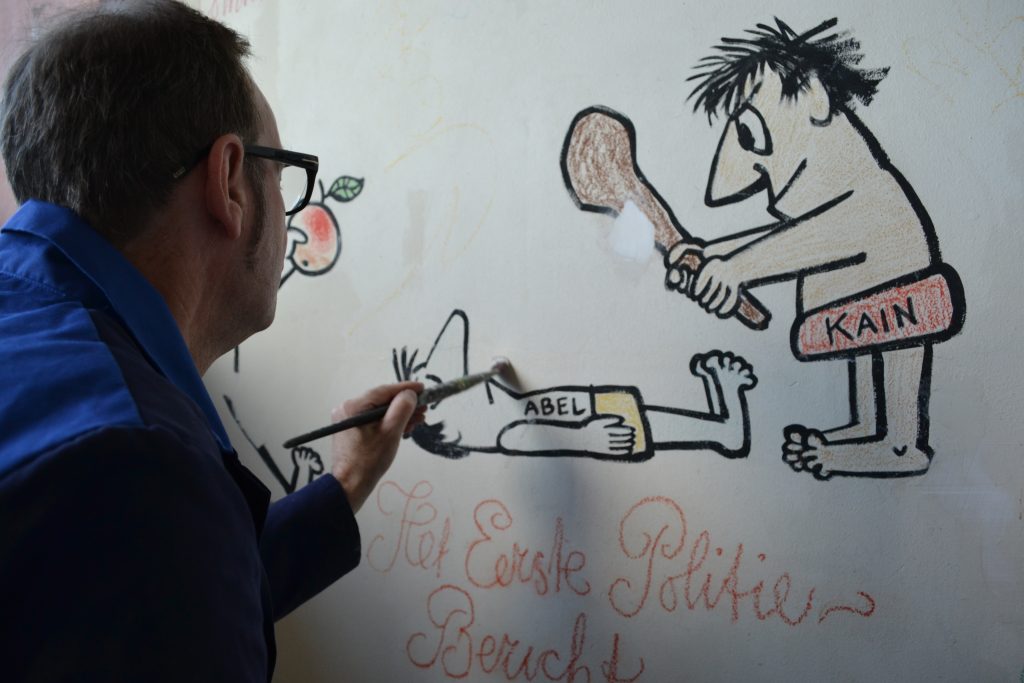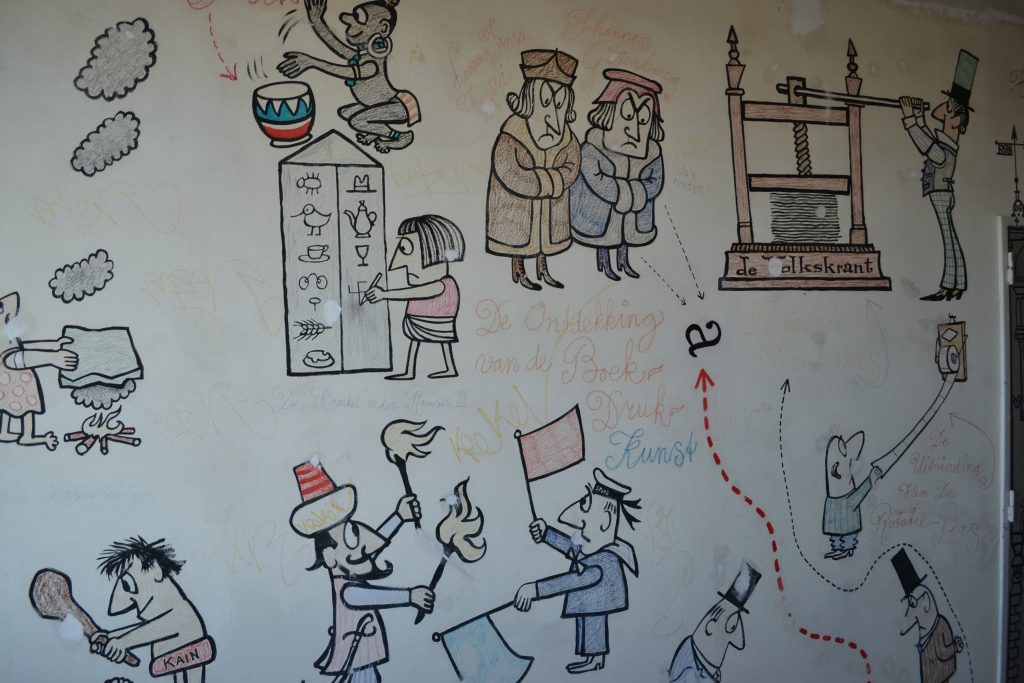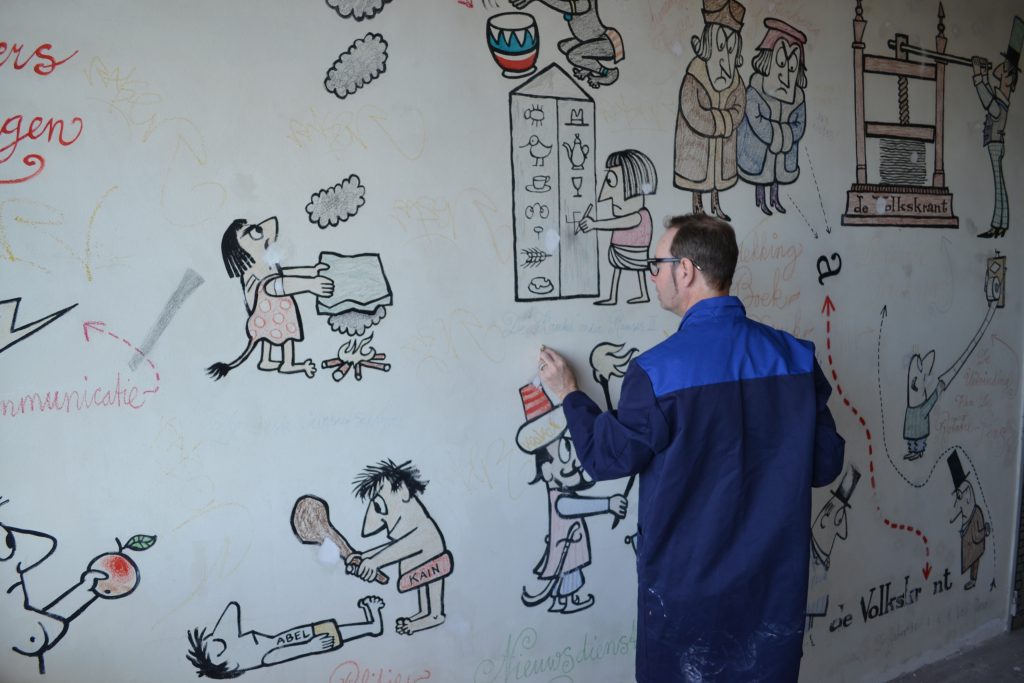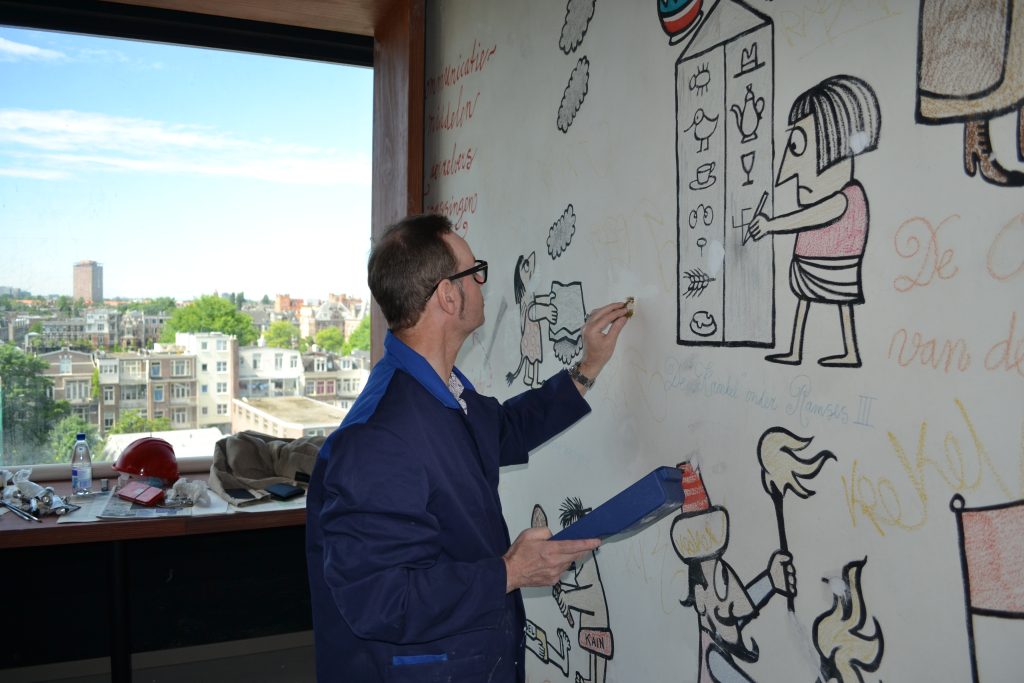 Has this story made you curious? Book a L-room via our website and make a request for room 527, then we'll see what we can do for you.